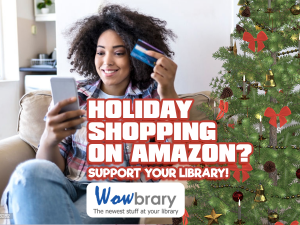 Did you know that you can earn money for your library when you are shopping at Amazon at no additional cost to you? You can do this with all of your Amazon shopping - not just books.
Through a partnership with Wowbrary, CRRL will receive a percentage of your purchase at Amazon when you start your shopping at this link: www.wowbrary.org/rap
Check our Support the Library page for more ways to help your library!