Summer Reading has just begun, and Central Rappahannock Regional Library is making it easier for children and teens to continue learning all summer long! In keeping with our mission of inspiring lifelong learning every day, effective July 1, all children's and teens' materials will be exempt from late fees.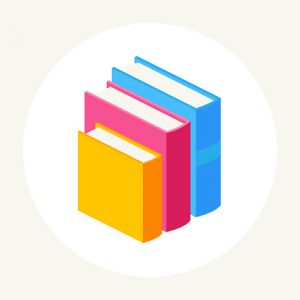 Access to the public library is key to every child's and teen's development. Unfortunately, concerns from parents and guardians over fee liabilities have been an understandable barrier to library use by this age group. They can now check out as many books as they wish, which encourages literacy and supports schools by ensuring that all students have access at all times to the public library. Young people are still responsible for returning materials on time and in good condition and will be charged for lost and damaged items.
This change impacts all children's and teens' materials, no matter who checks them out.
For the first time in decades, fees on adult materials are changing, too. Mass-market paperbacks and magazines are still fee-free. After a free one-week borrowing period, overdue fees for adult DVDs are staying at $1.00 a day, up to a maximum of $6.00 per adult DVD. The first two weeks on all other materials are fine-free, but the overdue fees are increasing slightly. As of July 1st, overdue fees increase to 20 cents a day, up to a maximum of $3.00 per item. The maximum overdue fee charged to an individual's library record at one time is $20.00.
Despite these small increases, the public library is still one of the best bargains in our community!