Rappahannock Writers' Conference: Grow!
A day celebrating writers with informational workshops and panel discussions.
Did you attend the 2022 conference? Fill out an evaluation form below to help us for next year's conference.


In Partnership with Indie Author Day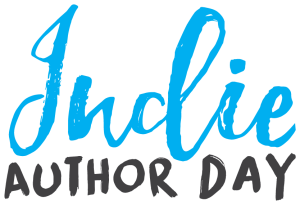 Registration in Lobby
8:15-8:45am
Welcome & Conference Introduction in Sealy Auditorium
8:45-9:00am
Morning Keynote in Sealy Auditorium
9:00-9:45am
Workshop Sessions I 
9:55-10:45am
Workshop Sessions II
10:55-11:45am
Break
11:45-12:05pm
Lunch Keynote in Sealy Auditorium
12:05-12:50pm
Workshop Sessions III
1:15-2:05pm
Workshop Sessions IV
2:15-3:05pm
Networking in Lobby/Meet the Speakers
3:10-3:45pm
Panel Discussion in Sealy Auditorium
3:50-4:50pm
Closing in Sealy Auditorium
4:50-5:00pm
Morning Keynote: More Than Just a Book
Denise Hill is a media veteran, voice talent, and speaker who has shared the stage with such greats as her mentors Les Brown, Dr. Willie Jolley, and Dr. Eric "ET" Thomas.
In 2021, she was named one of Yahoo Finance's Top Communication Coaches, and ChoicePoint named her one of the nation's Top Motivational Speakers.
She is an author and life coach whose passion and purpose is to help change lives.
Workshop: How to Create Multiple Products from One Message
Jeffery Deaver, #1 International Bestselling Author
Lunch Keynote: Writing Commercial Fiction
Jeffery Deaver is the #1 internationally bestselling author of forty-four novels, three collections of short stories, and a nonfiction law book. His books are sold in 150 countries and translated into twenty-five languages.
His first novel featuring Lincoln Rhyme, The Bone Collector, was made into a major motion picture starring Denzel Washington and Angelina Jolie and a hit television series on NBC.
He's received or been shortlisted for a number of awards around the world, including Novel of the Year by the International Thriller Writers and the Steel Dagger from the Crime Writers' Association in the United Kingdom. In 2014, he was the recipient of three lifetime achievement awards. He has been named a Grand Master by Mystery Writers of America.
Knowing Which POV is Best for Your Novel
Presented by Brian Paone
In Sealy Auditorium
Did you know character-based novels work better in first person? Or that plot-based novels work best in third person? And what about all the different kinds of third person? We will find the best angle for your story.
Type: General Craft
Level: Beginner
Indie Authors: Tips & Information
Presented by Kim B. Miller
In Room 105A
Indie authors can be successful too. This workshop will provide tips and information to help indie authors to be more marketable. As the author of five books and contributor to several anthologies, Kim B. Miller has learned the lessons of marketing as an independent author, which she will share with participants.
Type: Marketing
Level: All Levels
Intro Screenwriting
Presented by Wendy Latella
In Room 105B
Screenwriting is not the same as other types of writing!  Come learn the basics, including how to format, appropriate lengths, do's and dont's, and more.
Type: General Craft/Other
Level: All Levels
Teen Track
Creating Characters Readers Love
Presented by J.S. Furlong
In Room 125
Wanna knock the socks off your readers? GIVE 'EM GREAT CHARACTERS!. You'll leave with a complete project guide on how to make believable characters on journeys readers want to follow. We'll play a round of Character Makeover, so feel free to bring a problem character and be ready for growth!
Type: General Craft
Level: All Levels
Virtual Track
(Re)Discover Your Poetic Voice
Presented by Katherine Gotthardt
Online
Have something to say and want to say it through poetry? Review the basics of form and voice and practice merging your message with poetic devices.
Type: Genre
Level: All Levels
Dazzling Dialogue: Save Your Manuscript from Obscurity
Presented by Rick Pullen
In Sealy Auditorium
In fiction writing, there is show and tell. Nothing else. One of the best tools for showing is through dialogue. How do you make it sparkle? How does it contribute to the plot? To character? To story? Learn some of the tricks of good dialogue, how it affects everything in a manuscript, and why it can never ever be boring.
Type: General Craft
Level: Advanced
How to Create Multiple Products from One Message
Presented by Denise Hill
In Room 105A
Don't limit yourself with just one book. You can create multiple products from the content of one book. That one message can generate multiple revenue streams, and it can be done with minimal additional effort. A tweak here, an edit there, or format change here and your message can quickly go further than a single book.
Type: Marketing/Publishing
Level: All Levels
Mystery, Thriller, & Suspense
Panel Discussion
Moderated by Traci Hunter Abramson
In Room 105B
Have you always wanted to write a successful mystery or thriller? This panel of mystery and suspense writers will share their experience and knowledge to help you get started with this popular genre.
Featuring Jeffrey James Higgins, Lane Stone, Stacy Woodson.
Type: Genre
Level: All Levels
Teen Track
Plotting with Diagrams
Presented by William Galaini
In Room 125
Is your plot too complicated for your head? Evolve beyond traditional outlines by learning to use tools that help you see your plots in a new way.
Type: General Craft
Level: All Levels
Virtual Track
Pruning the Tree: How to Write Microfiction
Presented by Elizabeth Spencer Spragins
Online
In this age of texting and tweeting, the demand for microfiction is skyrocketing. These stories, which typically have 100 words or fewer, can be challenging to craft. This workshop will offer strategies for creating miniature stories from full-size plot lines.
Type: General Craft
Level: All Levels
Pump Up the Drama and Tension
Presented by Lisa Swinton
In Sealy Auditorium
If you've ever seen a movie, been to the theater, or attended a concert, then you know the real drama is offstage. What the audience sees is a small fraction of what's really going on. Go behind the scenes to up the setting and the tension between your characters. Music, theater, film, and TV can be used across most genres to add depth to your novel and give your characters a different outlet for their emotions and backstory. Learn how in this class.
Type: General Craft
Level: All Levels
Finding and Working with Agents
Panel Discussion
Moderated by Rick Pullen
In Room 105A
Traditional publishing usually requires having an agent. Join published authors as they discuss the in's and out's of finding, keeping, and working with agents.
Featuring Jeffrey James Higgins, Lane Stone, Sarah Warburton.
Type: Publishing
Level: All Levels
Cultural Sensitivity
Presented by Austin S. Camacho
In Room 105B
You want your fictional characters to reflect the diverse world we live in, but how do you do that accurately and without offending potential readers? Multi-dimensional, fleshed-out characters from different backgrounds make for better stories. I'll show you how to introduce those people into your writing the right way.
Type: General Craft
Level: Beginner
Teen Track
Writing in the Digital World
Presented by Ksenya Swinton
In Room 125
This class will cover the bases of writing on the internet. Platforms like Wattpad, Archive of Our Own, Quotev, and others will be explained, as well as which ones may fit each writer best. This class will also go over how to publish fanfiction or original works, how to boost yourself on platforms, and the appeal and reward of community interaction.
Type: Marketing/General Craft
Level: All Levels
Virtual Track
Make a Scene
Presented by Mary E. Maki
Online
This presentation will cover how to write scenes that will resonate with your readers, keep them turning the pages, and make them ask for more.
Type: General Craft
Level: All Levels
Go with the Flow: Improving Readability
Presented by Ellie Whitney
In Sealy Auditorium
Why do some stories flow smoothly and others feel choppy? The key is variety. This class teaches writers how to vary their writing style to improve readability. We'll discuss cluttering words, parallel construction, and sentence beginnings as well as how to alter the type, structure, and length of sentences.
Type: General Craft
Level: All Levels
Pathway to a Book Launch
Presented by Chandra Gore
In Room 105A
You've sent your book for final edits and have been promoting on social media. But what is the plan for media outreach and connecting to your current and future readers? Create a path for a seamless launch.
Type: Marketing
Level: All Levels
What Should I Write About?
Presented by Char McCargo Bah
In Room 105B
Whether you are writing fiction or nonfiction, you will have to do some research. Char McCargo Bah will share her experience from 41 years as an investigative and a genealogist researcher. You will never run out of ideas to write about once she opens your eyes to these areas of research.
Type: Research/General Craft
Level: All Levels
Teen Track
Because Romance is Everywhere
Presented by Traci Hunter Abramson
In Room 125
We all love to love, even if we don't want to admit it. Discover how romantic elements can deepen and enhance your characters, add to their motivations, and tug on the heartstrings of your readers. Whether you want to blend the word "romantic" with your genre, or subtly use romance as an undercurrent in your writing, discover the possibilities that can come through the heart.
Type: Genre
Level: All Levels
Virtual Track
Writing Better, Writing Faster
Presented by Sarah Warburton
Online
Do you struggle to get words on the page? We'll discuss ways to boost your productivity without sacrificing the quality of your finished project. From simple things you can do on your own to accountability and working with other writers, this class is all about getting words on the page and books under your belt.
Type: General Craft
Level: All Levels
Traci Hunter Abramson was born in Arizona, where she lived until moving to Venezuela for a study abroad program. After graduating from Brigham Young University, she worked for the Central Intelligence Agency, eventually resigning in order to raise her family.
She has written more than forty best-selling novels and is a seven-time Whitney Award winner.
Workshops
Mystery, Thriller, & Suspense Panel Discussion Moderator
Because Romance is Everywhere
The Writer's Toolbox Panel Discussion Moderator
Austin S. Camacho is the author of seven novels about Washington DC-based private eye Hannibal Jones, five in the Stark and O'Brien international adventure-thriller series, and the detective novel, Beyond Blue.
He is featured in Frankie Y. Bailey's Edgar-nominated work African American Mystery Writers: A Historical and Thematic Study.
Workshops
Cultural Sensitivity
The Writer's Toolbox Panel Discussion

J.S.(Jen Selby) Furlong is the author of Hidden City (YA novel) and Antagonists, a LARP guide to playing vicious villains for Vampire: The Masquerade.
She also co-authored a modern theatrical circus with Neil Gaiman (pending production) and played a small but pivotal role on Buffy: The Vampire Slayer. Her daily role is mom to four teenagers. Hidden City is her debut novel.
Workshop
Creating Characters Readers Love
William LJ Galaini is the author of several short stories, ebooks, and three novels.
His genres include science fiction, humor, and fiction regarding real life.
Workshop
Plotting with Diagrams
Chandra Gore has built successful and profitable businesses by working with entrepreneurs to help them create foundations for success through her boutique consulting and public relations firm, Chandra Gore Consulting.
She is also an author, comedy festival founder, producer and speaker on topics such as Business Strategies, Media Relations and Entrepreneurship.
Workshop
 Pathway to a Book Launch
Award-winning poet and author Katherine Gotthardt is widely published online and in print.
With ten books to her name, including an Amazon bestselling new release, she is a founding member and current president of Write by the Rails, the Prince William Chapter of the Virginia Writers Club.
Workshop
(Re)Discover Your Poetic Voice
Jeffrey James Higgins is a retired supervisory special agent who writes thrillers and short stories. He has wrestled a suicide bomber, fought the Taliban in combat, and chased terrorists across five continents.
Jeffrey is a #1 Amazon bestselling author, and he won the PenCraft Award for Best Fiction Book of 2021.
Workshops
Mystery, Thriller, & Suspense Panel Discussion
Finding and Working with Agents Panel Discussion

Wendy is an award-winning film writer, director, and producer. Her extensive credits include work with Spelling Entertainment, Warner Brothers, and the American Forces Network.
Wendy also serves as the Vice Chairman for the Spotsylvania County Telecommunications Commission. She is known for her positive teamwork, "can-do" attitude, and ability to turn difficulties into positives.
Workshop
Intro Screenwriting
Writing as M.E. Maki, Mary has written four books in the Caitlyn Jamison Mystery series. She is currently working on a novel of suspense, Imminent Danger.
She facilitates the CRRL Inklings Fiction Critique Group and writes from her home office in Portland, Connecticut.
Char is a nonfiction writer who has written two books. Her recent book is called, Alexandria's Freedmen's Cemetery: A Legacy of Freedom.
She is a freelance writer/columnist for the Alexandria Times Newspaper, and she wrote a lengthy article for the Encyclopedia of Virginia on the "Freedmen's Cemetery."
Workshop
What Should I Write About?
Kim B. Miller uses her words to connect people to their strength. She makes empowerment touchable so you can obtain it.
She's a speaker that cultivates growth and a poet who speaks bold truths. She gets people to explore hope and knowledge.
Workshop
Indie Authors: Tips & Information
James Noll has worked as a sandwich maker, a day care counselor, a video store clerk, a day care counselor (again), a waiter, a prep cook, a sandwich maker (again), a line cook, a security guard, a waiter (again), a bartender, a librarian, and a teacher.
Somewhere in there he played drums in punk rock bands, recorded several albums, and wrote dozens of short stories and a handful of novels.
Workshop
The Writer's Toolbox Panel Discussion
Brian Paone has released seven novels since 2007, including a memoir about befriending a drug-addicted rock star, a macabre cerebral-horror novel, a time-travel novel, a supernatural crime-noir trilogy, and a historical war fiction novel.
Brian has been a professional editor since 2014 and has edited more than 600 manuscripts for authors from all over the world in all genres.
Workshop
Knowing Which POV is Best for Your Novel
When Fredericksburg crime novelist Rick Pullen isn't working on his next manuscript, he's writing magazine profiles of famous crime authors. His first novel, Naked Ambition, was a bestseller, followed by its sequel, Naked Truth and a standalone, The Apprentice. He has just completed the manuscript for his fourth novel. He continues to work on an anthology of famous crime writers, which is being serialized in CrimeReads.com.
Rick spent nearly 40 years as a journalist. He was a finalist for editor of the year in 2015 and was named to the Folio 100, the 100 most influential people in magazine publishing. He was an investigative reporter at The Free Lance-Star for six years when it was named one of the two best small newspapers in America.
Workshops
Dazzling Dialogue: Save Your Manuscript from Obscurity
Finding and Working with Agents Panel Discussion Moderator
Elizabeth Spencer Spragins
Elizabeth Spencer Spragins has written for more than 80 journals and anthologies in 11 countries.
She is the author of three original poetry collections: Waltzing with Water, With No Bridle for the Breeze (Shanti Arts Publishing), and The Language of Bones (Kelsay Books).
Workshop
Pruning the Tree: How to Write Microfiction
Lane Stone is the author of The Collector. As Cordy Abbott, she is writing the Old Town Mysteries. Her other series are the Pet Palace Mysteries and the Tiara Investigation Mysteries.
She lives in Alexandria, Virginia during the week and Lewes, Delaware on the weekend.
Workshops
Mystery, Thriller, & Suspense Panel Discussion
Finding and Working with Agents Panel Discussion

Ksenya Swinton is a fanfiction aficionado, having spent several years reading and publishing in the community.
She is currently pursuing a degree in Psychology. She enjoys writing, art, anime, and spending time with her snake.
Workshop
Writing in the Digital World
Award-winning author Lisa Swinton loves romance, travel, Disney, Jane Austen, and tidying up, not necessarily in that order.
When she's not writing and being a mom, you might find her singing on stage.
Workshop
Pump Up the Drama and Tension
Sarah Warburton has a B.A. in Latin from the College of William and Mary, an M.A. in classics from the University of Georgia and another from Brown.
Her first novel, Once Two Sisters, was a Publishers Weekly pick of the week, a Crimereads recommended debut, and a PopSugar featured title. Her second novel, You Can Never Tell, was published August 2021 by Crooked Lane Books.
Workshops
Finding and Working with Agents Panel Discussion
Writing Better, Writing Faster
The Writer's Toolbox Panel Discussion

Ellie Whitney graduated summa cum laude with a master's to teach English, receiving a perfect score on the Praxis, the national teacher qualification exam.
She taught for over ten years and now works as a writing tutor and freelance editor. Her work has appeared in local, state, and national publications.
Workshop
 Go with the Flow: Improving Readability
Stacy Woodson is a US Army veteran, and memories of her time in the military are often a source of inspiration for her stories. She made her crime fiction debut in Ellery Queen Mystery Magazine's Department of First Stories and won the 2018 Readers Award.
Since her debut, she has placed stories in several anthologies and publications. Two of her short fiction pieces won the Derringer award.
Workshop
Mystery, Thriller, & Suspense Panel Discussion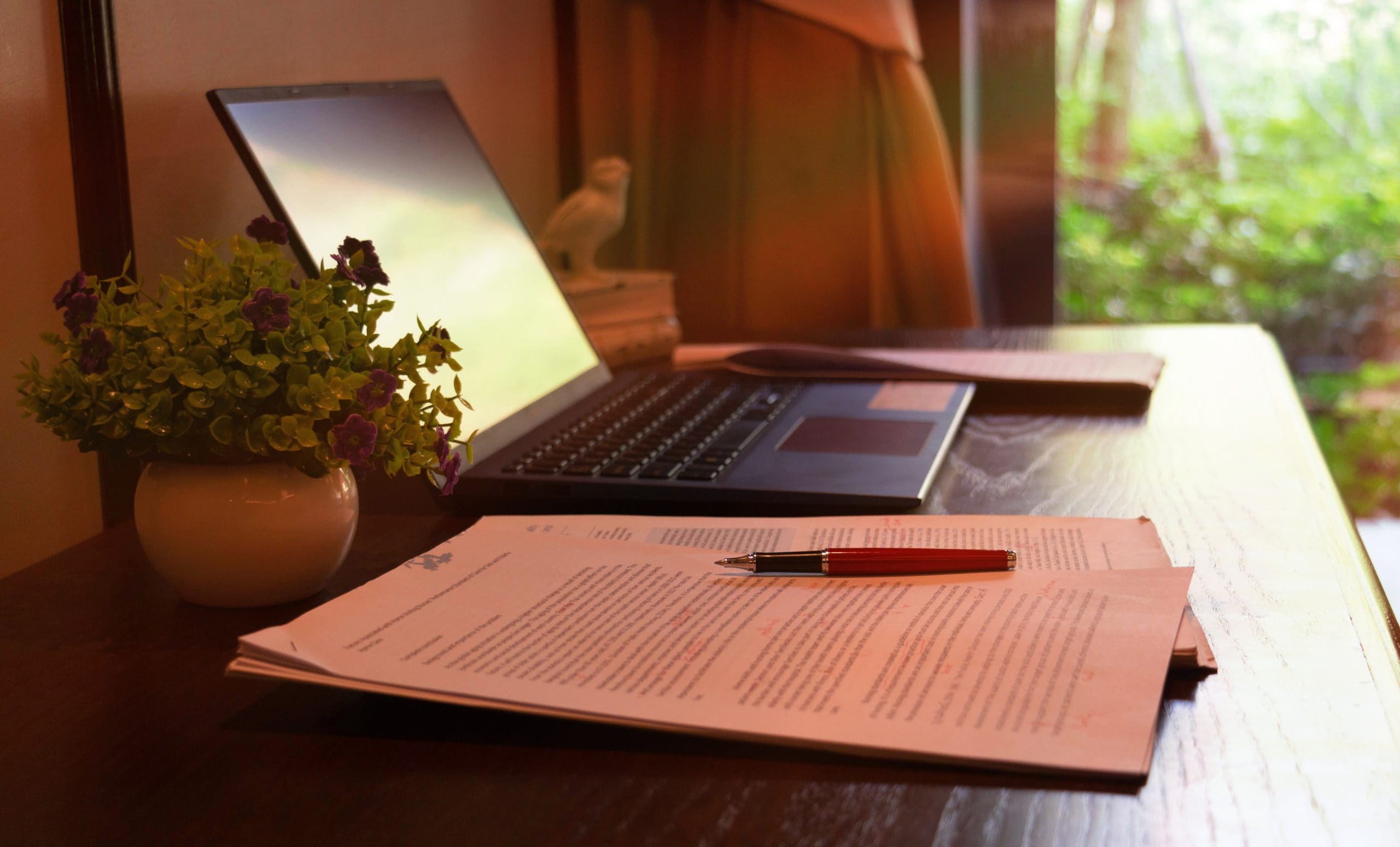 The Writer's Toolbox Panel Discussion In Sealy Auditorium 
Featuring Austin S. Camacho, James Noll, Sarah Warburton
Moderated by Traci Hunter Abramson
Join experienced authors as they discuss the essential skills, experience, and outside help required to take their writing to publication and answer audience questions.