Blowout Book Sale! August 27-31
To be held at the Friends of the Library Center & Bookshop, 125 Olde Greenwich Drive, Suite 150, Fredericksburg
Member Preview: Friday, August 27. 5:00-8:00. Early access for Friends of the Library. You can join at the door! In addition to early access, Friends get to select a free item ($10 maximum).
Half-price Days: Saturday, August 28, and Monday, August 30. 10:00-3:00.
Half-price in the Bookshop: $1/bag in the back room on Tuesday, August 31. 10:00-3:00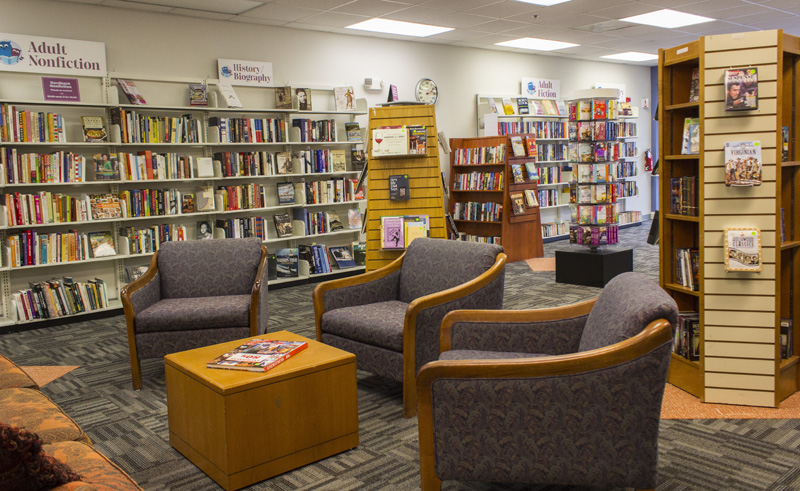 Enjoy year-round shopping of new and gently used books and media for all ages at bargain prices in the bookshops located in the branches and the Friends of the Library Center and Bookshops.
Credit card, check, or cash payments accepted.
When book sales resume they will be centralized at the Friends Center and Bookshop where they have the space and the volunteers to best accommodate them. Stay tuned for updates.
Friends of the Library Bookshops in the Branches
(except Spotsylvania Town Centre)
Friends of the Library Center and Bookshop
Features a huge selection of materials and special sales.
Location: 125 Olde Greenwich Drive, Suite 150, Fredericksburg, 22408
Hours: M-F from 10-2pm