Notice: Due to rising COVID-19 cases in our service region, we have made the difficult decision to temporarily return to curbside pickup-only service.
During this period, the bookshops remain closed and are not accepting donations.
For details on curbside pickup, please visit librarypoint.org/curbside.
Credit card, check, or cash payments accepted.
Book sales have been centralized at the Friends Center and Bookshop where they have the space and the volunteers to best accommodate them.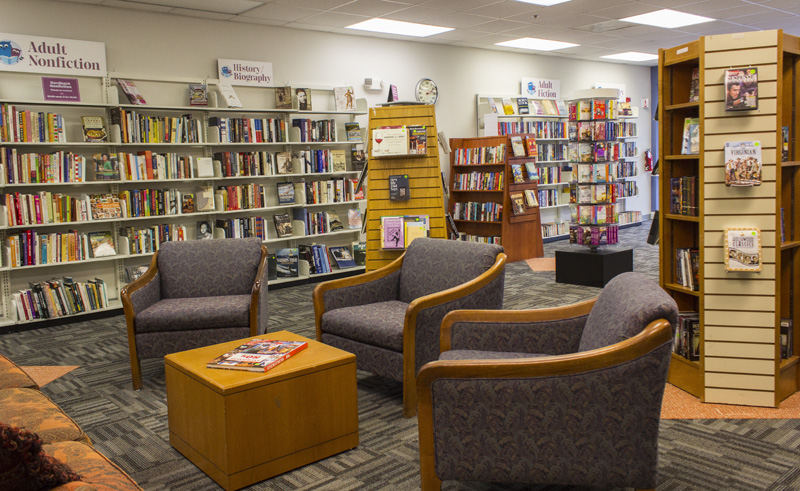 Friends of the Library Bookshops in the Branches
(except Spotsylvania Town Centre)
Friends of the Library Center and Bookshop
Features a huge selection of materials and special sales. Find upcoming book sale dates at crrlfriends.org., opens a new window
Location: 125 Olde Greenwich Drive, Suite 150, Fredericksburg, 22408