From Library Director Martha Hutzel
It is my pleasure to introduce you to the Central Rappahannock Regional Library's Board of Trustees. These hardworking community members are appointed by and represent their jurisdictions, donating their time as advocates for each of you at quarterly meetings.
I work closely with the Board to determine library policy, adopt the budget, and support library legislation on a state and national level. Trustees also promote the library's services, classes, and events in their interactions in the community.
Together, we effect change that is in the best interest of the library and our community, helping to make the CRRL one of the best public libraries in the country.
---
Upcoming Board Meetings
Please email Tami Cruz, opens a new window for more details.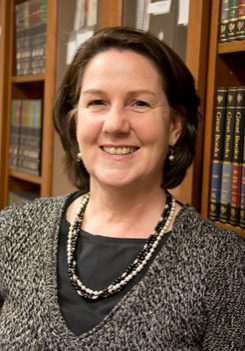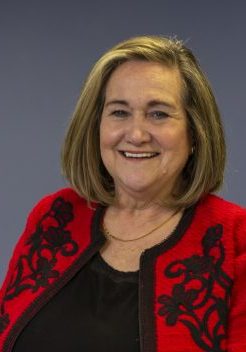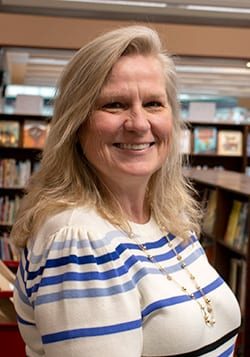 September 12, 2022: 4:30 at the Fredericksburg Branch
I. Call to Order
II. Public Comment
III. Director's Report
A. Staff Report: Materials Budget Overview,, opens a new window Adriana Puckett, Collection and Customer Services Coordinator
IV. Consent Agenda
A. Proposed Consent Agenda* (Action needed)
1. Approval of June 15, 2022 Board Meeting Minutes, opens a new window
2. Approval of June 29, 2022 Special Board Meeting Minutes, opens a new window
3. Approval of July 22, 2022 Board Retreat Minutes, opens a new window
4. Director's Written Report
5. FY23 Budget, opens a new window
Quarterly & Annual Reports
6. Fiscal Q4 / FY22, opens a new window
7. Special Use Q4, opens a new window
8. Special Use FY22
9. Circulation Q4, opens a new window
10. Circulation FY22, opens a new window
V. Old Business
A. Board Retreat Recap
B. Library Agreement Update
VI. New Business
A. Any items moved from the Consent Agenda for discussion
B. Election of officers (Action needed)
C. Discussion of direct and indirect expenses, opens a new window
D. FY24 Proposed Budget, opens a new window (Action Needed)
E. Discussion of Board Meeting Format
F. Closed Session
VII. Adjournment
June 29, 2022
Agenda, opens a new window | Minutes, opens a new window
June 15, 2022
Agenda, opens a new window | Minutes, opens a new window
March 14, 2022
Agenda | Minutes
July 23, 2021
Agenda | Minutes
September 13, 2021
Agenda | Minutes
December 13, 2021
Agenda, opens a new window | Minutes, opens a new window
A. Pursuant to the requirements of the general Code of Virginia, the Library Board of the Central Rappahannock Regional Library shall consist of the number of members designated by the library agreement and not less than 5. They shall be appointed by the governing body, in accordance with State Code, with reference to their fitness for such office. All members shall be appointed for terms of four years. Vacancies shall be filled for unexpired terms as soon as possible in the manner in which members of the Board are regularly chosen. A member shall not receive a salary or other compensation for services as a member, but necessary expenses actually incurred may be paid from the library fund.
B. Quarterly meetings shall be held on the second Monday of the second month of the quarter at such time and place as agreed to by the members.
C. Special meetings may be held at any time at the call of the Chair or Secretary or at the call of any five members of the Board including at least one representative from each participating jurisdiction, provided that notice thereof be given to all members at least twenty-four hours in advance of the special meeting.
D. A quorum at any meeting shall consist of one representative from each participating jurisdiction.
E. The officers of the Board shall be a Chair, Vice Chair and a Secretary-Treasurer. The term of office for the Chair and Vice Chair shall be for one year. They shall be elected at the first regular meeting in each fiscal year and shall remain in office until their successors are elected and qualified. The Director shall serve as Secretary to the Library Board and pursuant to §42.1-41 the Director shall be designated as Treasurer of the Library Board.
F. The duties of all officers shall be such as by custom and law devolve upon such officers in accordance with their names. The Chair shall be, ex officio, a member of any committee.
G. The order of business at all regular meetings of the board shall be as follows:
Determination of quorum
Disposition of minutes of previous meeting
Quarterly statistical & financial reports
Other business
Miscellaneous business
H. Roberts Rules of Order shall govern in the parliamentary procedure of the board.
I. The Director shall be the executive director of the policies adopted by the Board. Among her/his duties and responsibilities shall be the direction and supervision of all staff members in the performance of their duties, the submission to the Board of the regular reports and recommendations of such policies and procedures as in the opinion of said Director will promote the efficiency of the library in its service to the people of the community.
J. Amendments to these rules may be proposed at any regular meeting but may become effective only after a favorable vote at a regular meeting. Any of the foregoing rules may be temporarily suspended by a unanimous vote of all the members present at any meeting and the vote on such suspensions shall be taken by yeas and nays and entered in the official record.
GENERAL DUTIES OF THE LIBRARY BOARD
To secure adequate funds.
To hire a capable, trained Library Director.
To determine library policies.
To adopt, seek support of, and monitor the library budget.
To work actively for the improvement of all libraries by supporting library legislation in the state and nation.
To become familiar with state and national library standards.
To attend board meetings regularly.
To support the library's service program in their daily contacts with the public at large.
GENERAL DUTIES OF THE DIRECTOR
To administer the library.
To be technical advisor to the Board.
To hire and supervise library staff.
To direct the activities of the staff.
To prepare the budget in consultation with the Board.
To administer funds and keep financial records of the library.
To select and purchase books, library materials and supplies.
To prepare and release all library publicity.
To stimulate growth of library services and activities.
To keep the Board informed about changes in library legislation.
To attend Library Board meetings.