MakerLab Badges and Equipment Reservations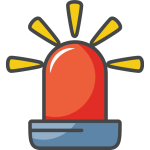 Please watch this video before you make your first badging appointment.
Adjust volume in the right-hand corner to hear instructions.
About MakerLab Badges & Equipment Reservations
Learn how to use high tech equipment independently in a 2 hour (or less) training appointment. Once you earn the badge, you may reserve the equipment for your own use for up to 2 hours at a time.
In order to use the equipment, we require you to make both a Badging Appointment and an Equipment Reservation to complete the required training on how to use the equipment to earn the badge.
---
---
IdeaSpace
is the only location offering MakerLab badging appointments and equipment reservations as MakerLabs in the branches are closed at this time.
To get started: visit the MakerLab Badging Appointment portal.
After you've been badged: Make an Equipment Reservation.
3D Printing, also known as additive manufacturing, is the process of creating a 3D object one layer at a time. 3D Printers use a 3D model to know where to print. To see what kinds of objects can be printed, check out Thingiverse. 
Earning the 3D Printer Badge allows you to use our Dremel and Ultimaker 3D Printers independently at IdeaSpace. 
---
Badge Requirements
Step One: Complete the three-part Level One 3D Printing Video Course on our YouTube channel here

, opens a new window

. 

Step Two: Sign up for Level Two and demonstrate independent use of the 3D Printer to a staff member. 
Offered at IdeaSpace 
Grade 6-Adult