On-Site Resources
Articles on the Civil War
Written by library staff and volunteers who look at aspects of the War from a local perspective.
Virginia History Books on the Civil War
Many of our Civil War history books may be placed on reserve to be checked out at your local branch. Includes volumes on local battles, medicine, ironclads, photographs, and biography. We also have Civil War books for young students.
Virtual Virginiana
Here you will find online versions of rare print books that are often kept under lock and key. You will find here books on slavery—some written by local people— a book on Reconstruction, and a memoir from one of Jackson's foot cavalry.
Civil War History Blogs and Web Sites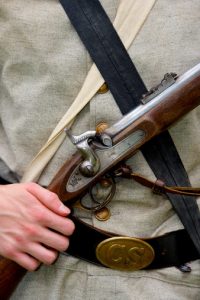 These websites are from historical organizations and are updated frequently.
Central Virginia Battlefields Trust
CVBT's two-fold mission is 1) to purchase significant Civil War battlefields and landmarks, both in fee and in easement, and to preserve them in perpetuity and 2) to serve as a facilitator and advocate for battlefield preservation on a local, state and federal level.
Civil Discourse: A Blog of the Long Civil War Era
Frequently updated, this site is a place where local historians share their interest in many aspects of the War. Includes biographical notes, a series on "secrets" of Fredericksburg's National Cemetery,  and much more.
Civil War Memory
Here are the reflections of a Civil War historian & high school history teacher with many links to interesting articles.
Civil War Soldiers & Sailors System
The Civil War Soldiers and Sailors System is a computerized database containing very basic facts about servicemen who served on both sides during the Civil War. The initial focus of the CWSS is the Names Index Project, a project to enter names and other basic information from 6.3 million soldier records in the National Archives. The facts about the soldiers were entered from records that are indexed to many millions of other documents about Union and Confederate Civil War soldiers maintained by the National Archives and Records Administration.
Civil War Trust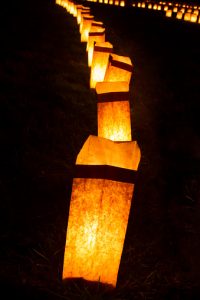 The Civil War Trust is dedicated to saving America's remaining Civil War battlefields. Civil War Trust members have saved more than 29,000 acres of hallowed ground in 20 states. 
Free Lance-Star: History
News and musings on Virginia history, the Civil War, and heritage preservation issues.
Friends of the Wilderness Battlefield
FWB hosts public events year-round and links to news articles concerning the Wilderness Battlefield and efforts towards its preservation.
Mercy Street
A blog that includes many entries on Civil War medicine in Virginia, as practiced by the Union at Mansion House in Alexandria. Affiliated with PBS' series Mercy Street and the National Museum of Civil War Medicine.
National Park Service: Mysteries and Conundrums
"Exploring the Civil War-era landscape in the Fredericksburg & Spotsylvania region." An unofficial and fascinating blog.
NPS' John Hennessy: Fredericksburg Remembered
"The challenges and adventures of interpreting the history of Fredericksburg, Stafford, and Spotsylvania to a sometimes ambivalent public." Many posts concern African-American and Civil War history.
Rappahannock Valley Civil War Round Table
The Rappahannock Valley Civil War Round Table was founded as an organization open to all people interested in learning about the Civil War and in preserving the hallowed ground where the soldiers fought. This very active organization has an online newsletter and monthly dinner meetings (reservations required) featuring speakers on Civil War history.
To the Sound of the Guns: Civil War Artillery, Battlefields, and Historical Markers
A popular and frequently updated blog for Civil War enthusiasts.
The Virginia Historical Society
"...exhibitions, education, research, tours, bus trips, lectures, classes, collections, outreach, library, shop, and everything Virginia history!" - Much of which has to do with the Civil War and some of which is online.