Borrow ebooks and audiobooks from your local library for free!
Libby is the newer library reading app by OverDrive, loved by millions of readers worldwide.


The free Libby app is the easiest way to begin borrowing eBooks & eAudio from CRRL's OverDrive collection.
Read across devices
All your loans, notes, bookmarks, and reading progress sync across your devices.
Offline access
Download ebooks and audiobooks for offline reading, or stream them to save space.
Listen in your car
Enjoy audiobooks in your car through Apple CarPlay, Android Auto, or a Bluetooth connection.
Send to Kindle
If you prefer reading on your Kindle, Libby can send your library books to it.
Family Accounts
You can add in all your family's library cards for easy OverDrive account management.
Choose Your Hold Dates
If you're not ready for a hold when it becomes available, you can choose to have it redelivered.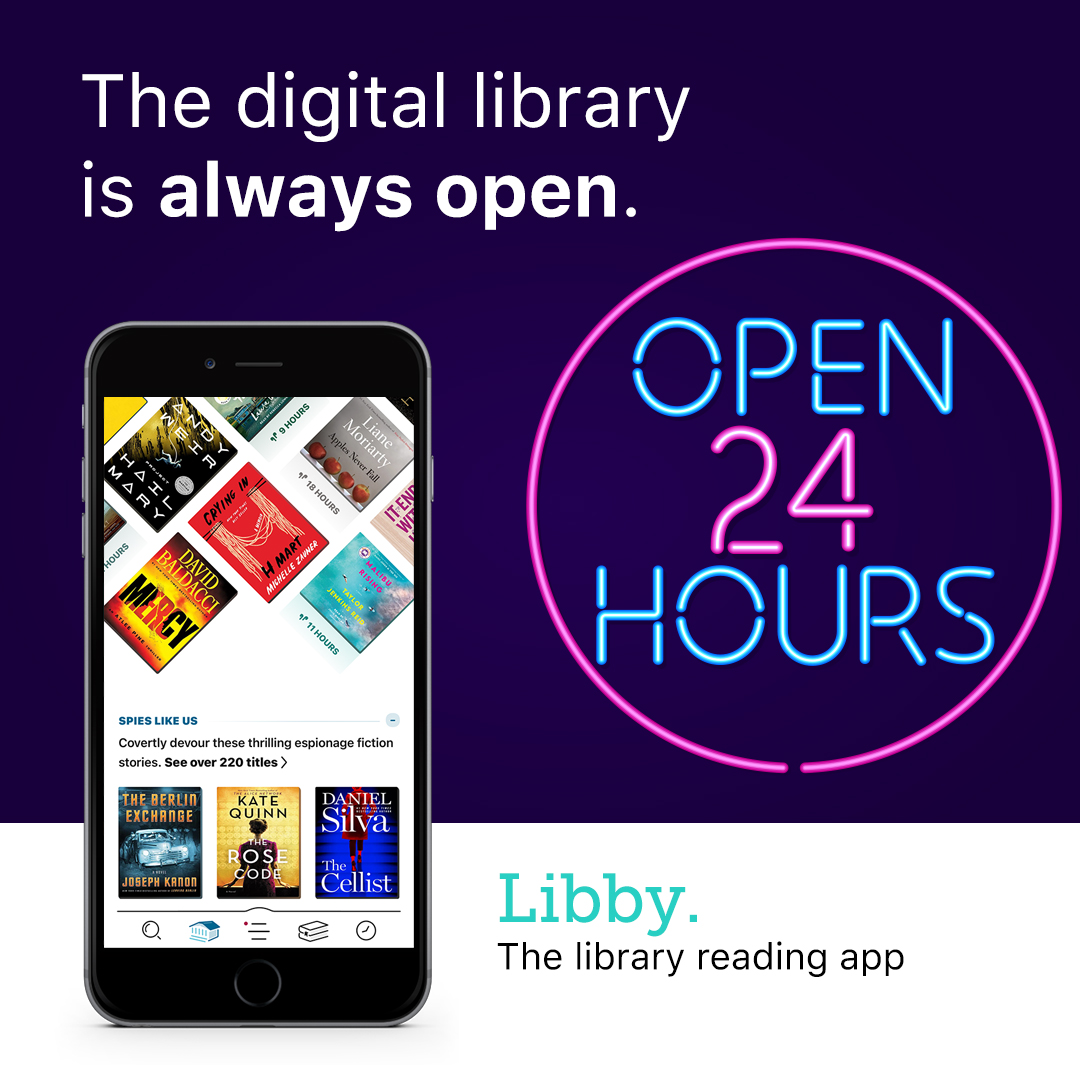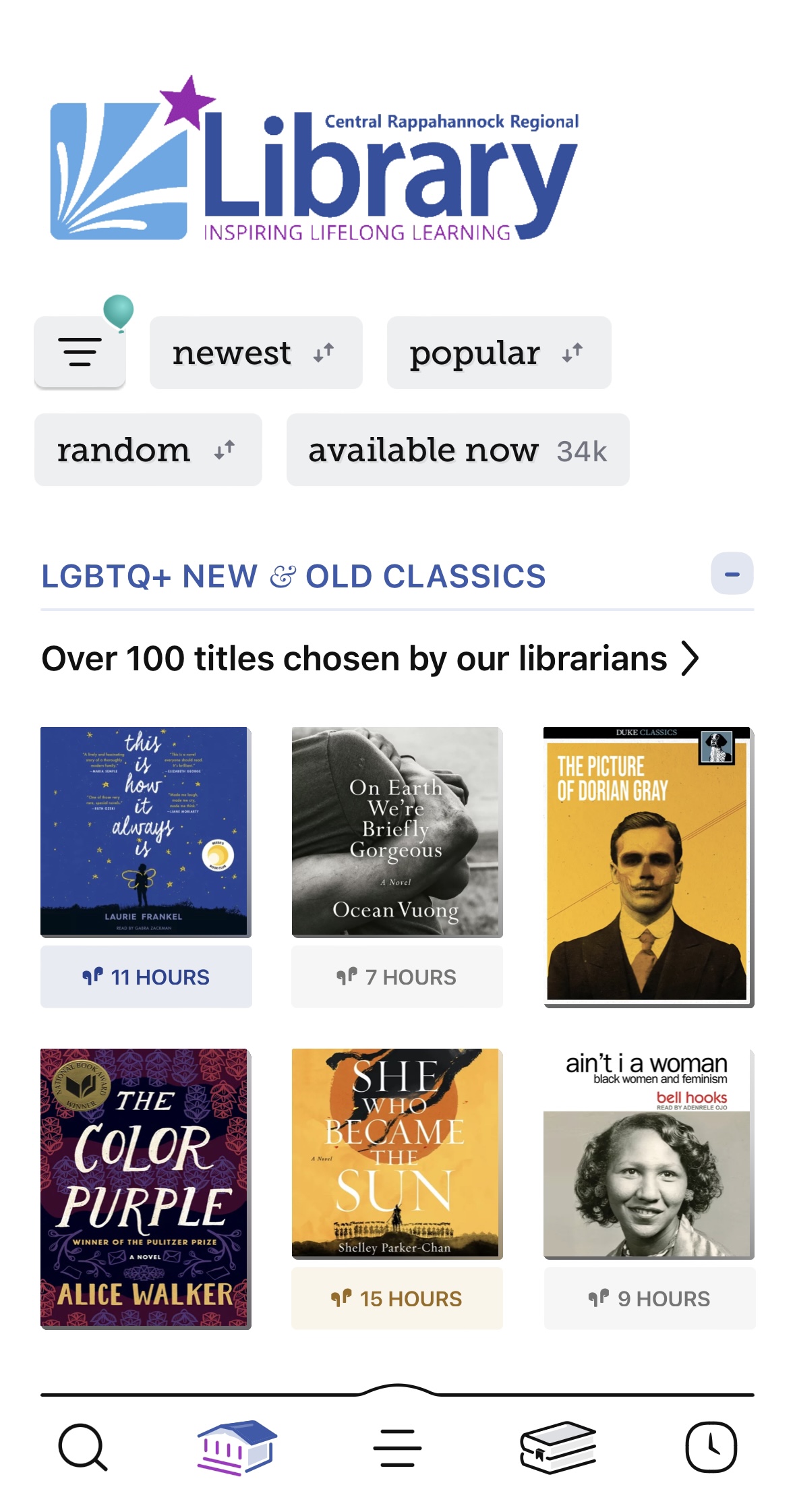 Browse, search, and discover.
There are thousands of ebooks and audiobooks, hand-selected by your library, available for reading.
Explore the collection through catalog guides, subjects, featured titles, and curated lists.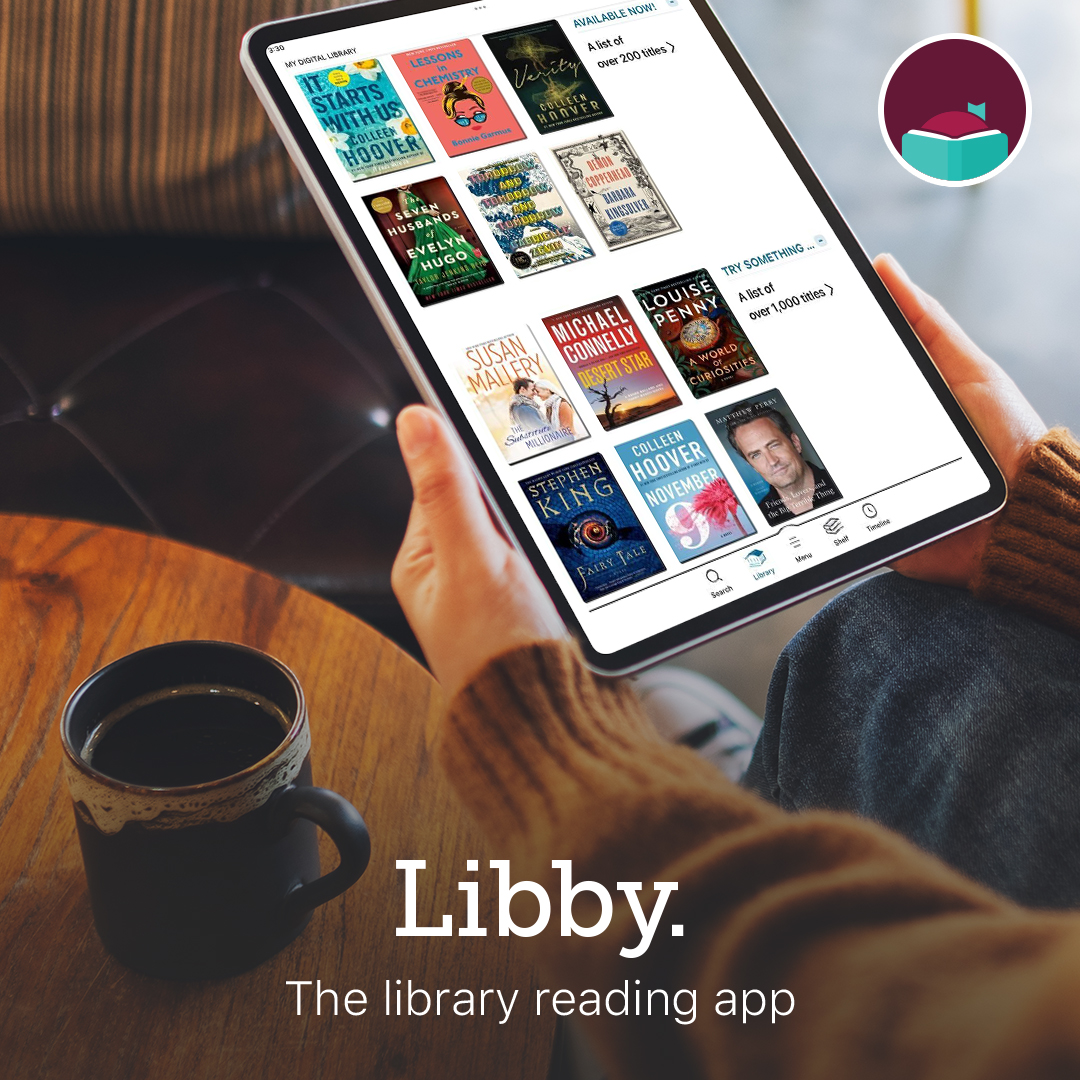 A state-of-the-art reading experience.
Libby's ebook reader makes it easy to customize how you read. You can adjust an ebook's font size, book layout, and lighting.
As you read, you can also add bookmarks, create notes and highlights, and define words.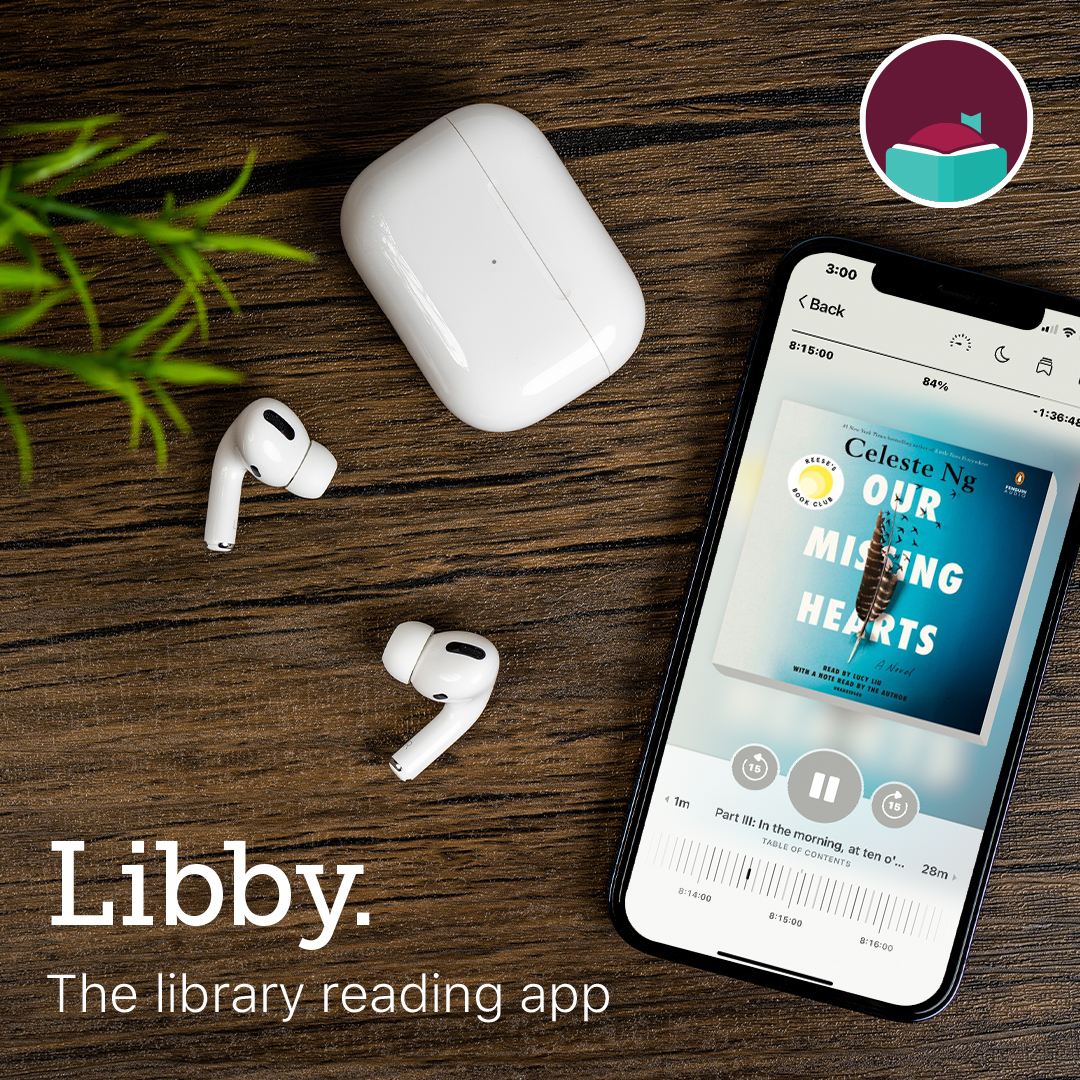 An intuitive and beautiful audiobook player.
Libby makes it simple to listen when, where, and how you want. Swipe on the book cover to skip backward or forward.
Increase playback speed up to 3x. Set a sleep timer until the end of the chapter or for 5, 10, 30 minutes, or more.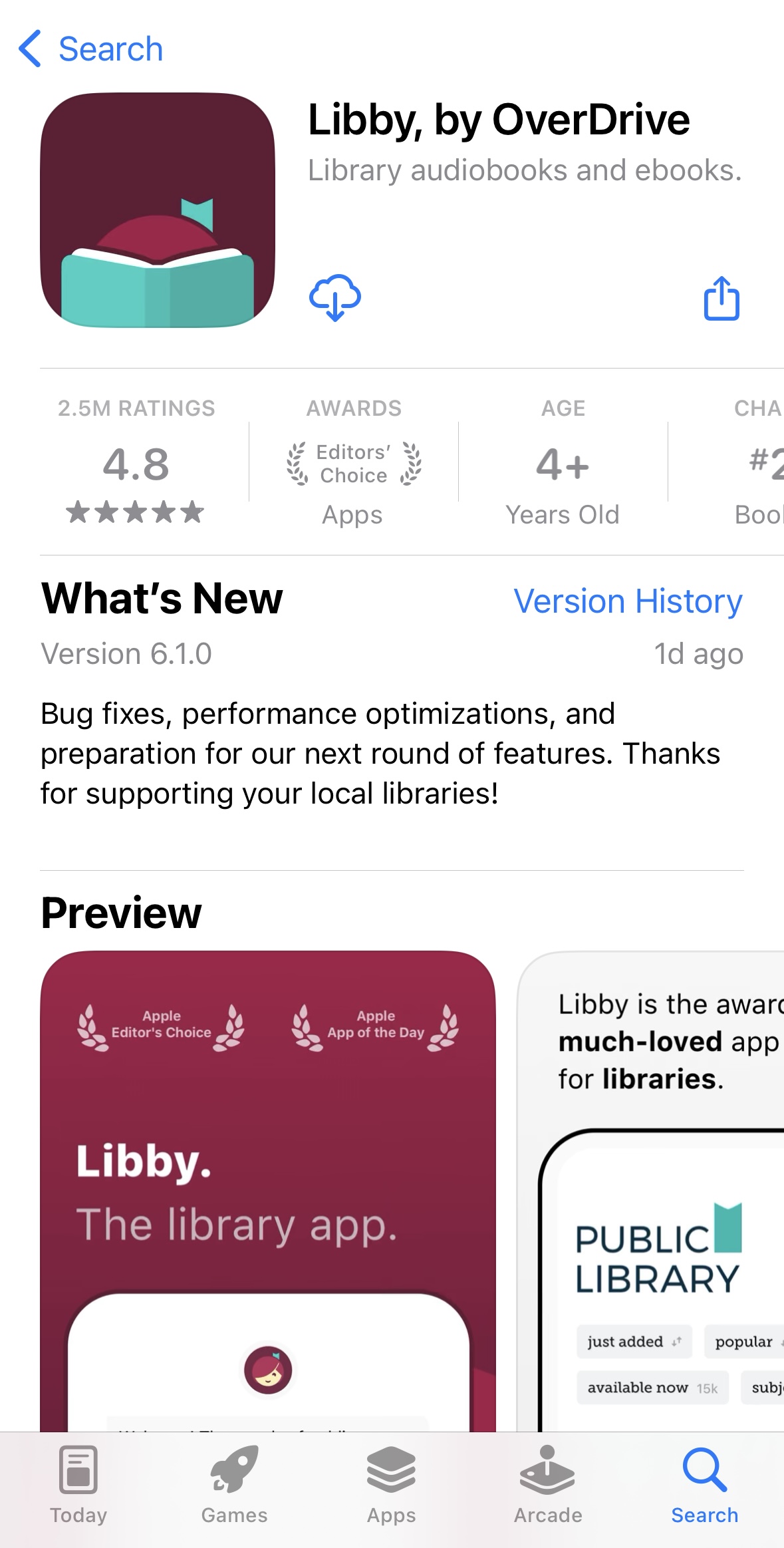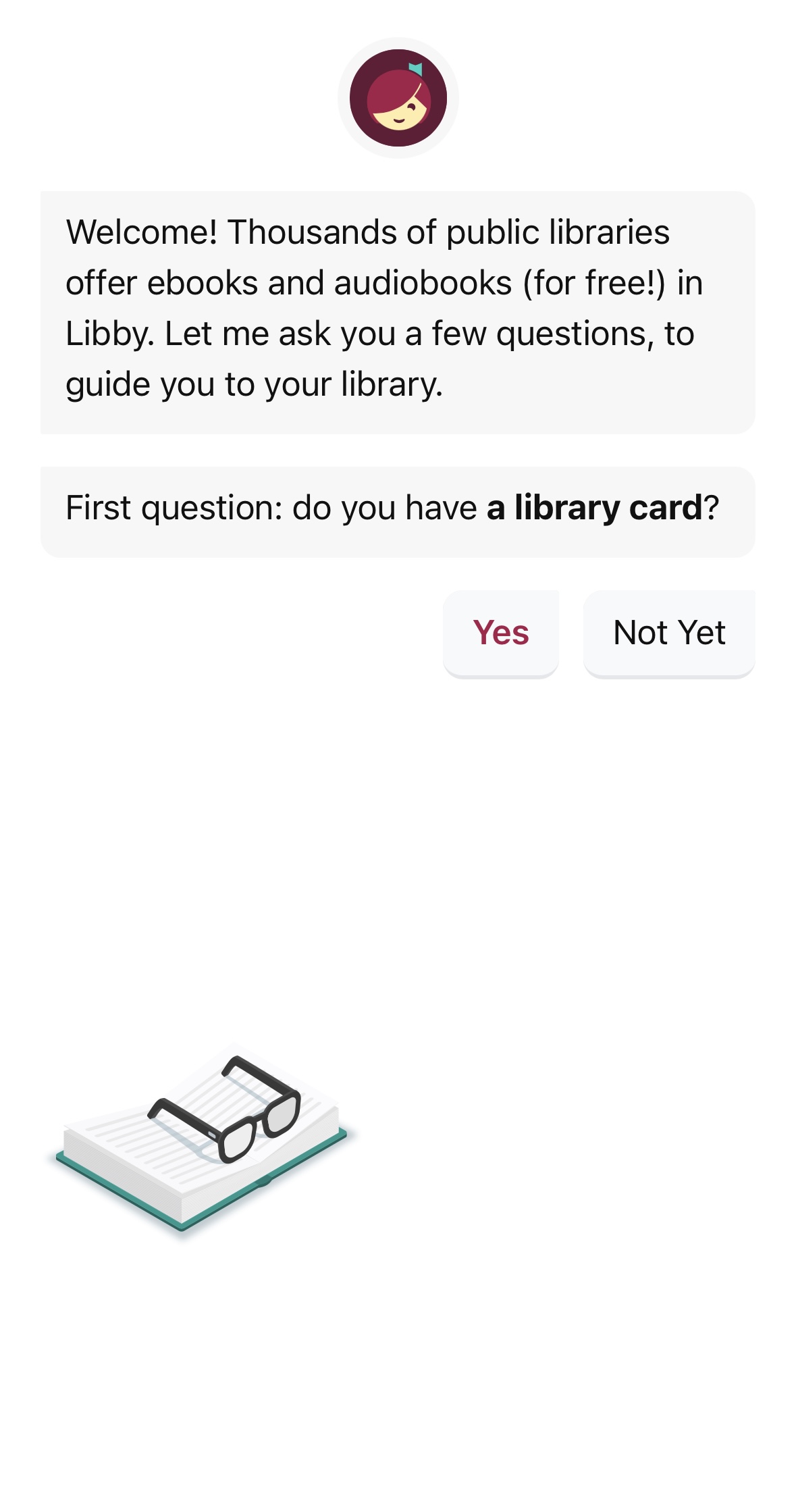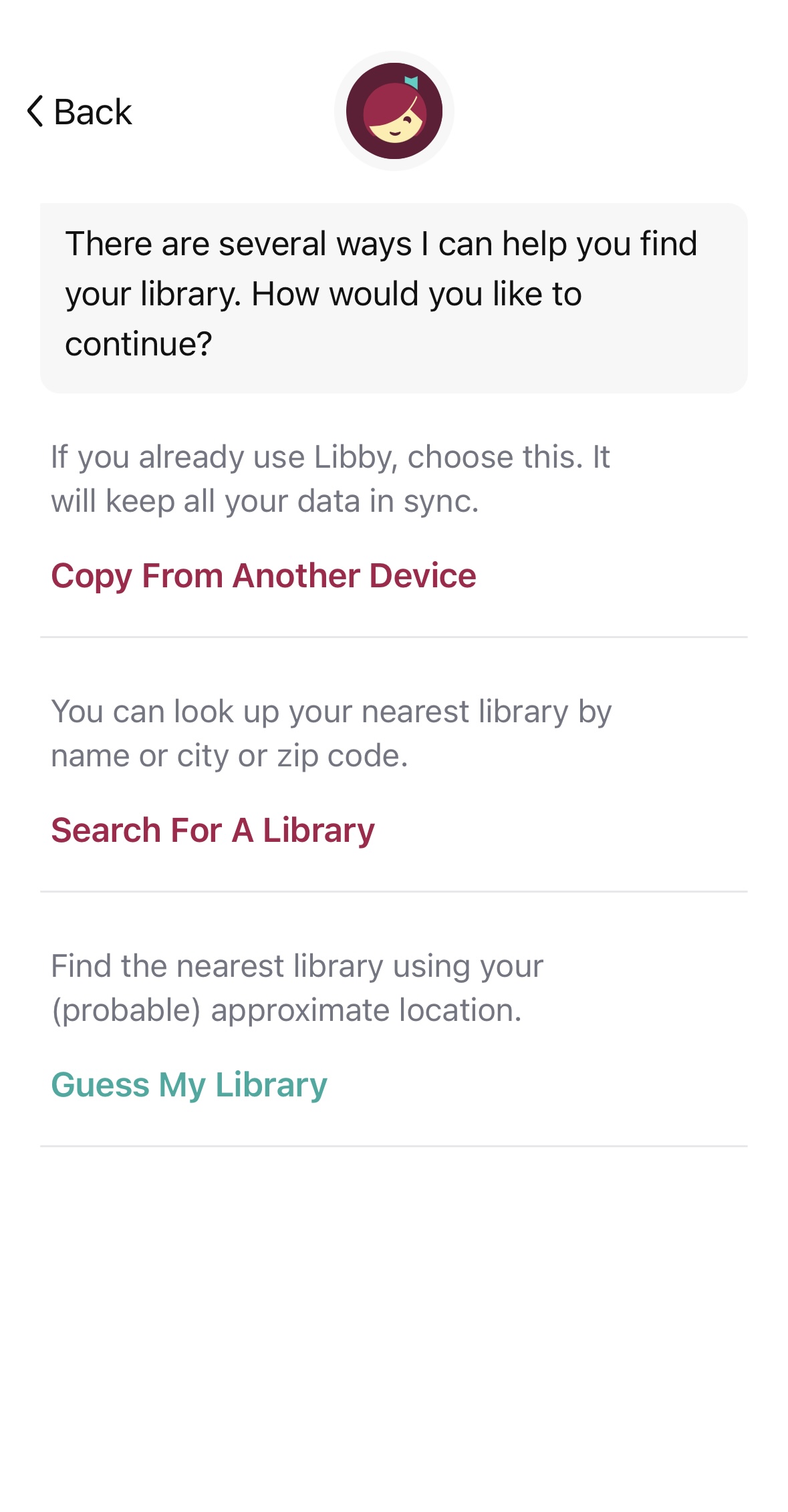 Choose "Search for a Library".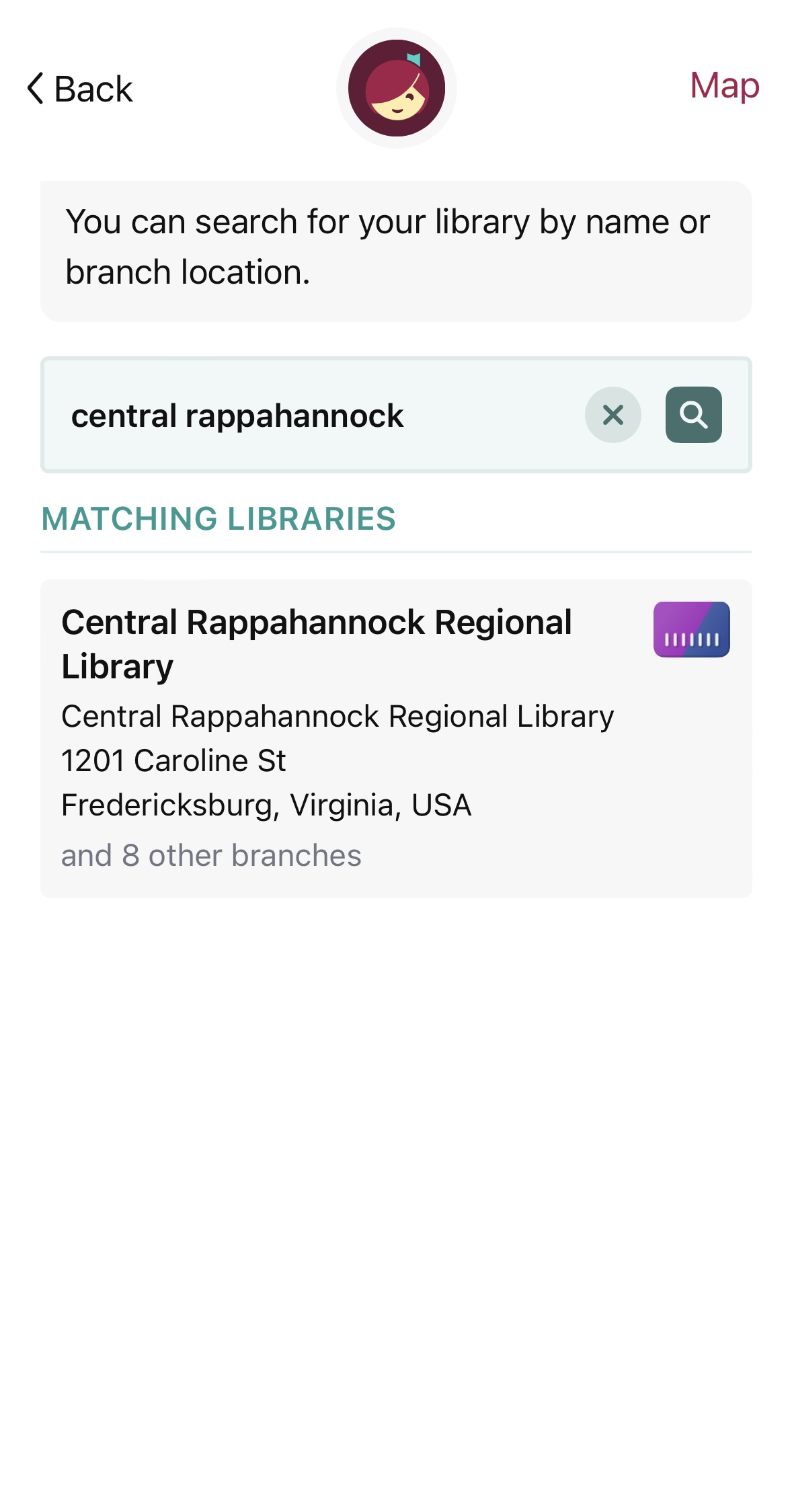 Search "Central Rappahannock" and the library will display in the search results. Click the name.
Sign in with your library card barcode and pin. If you do not have a card, choose "I Would Like A Card".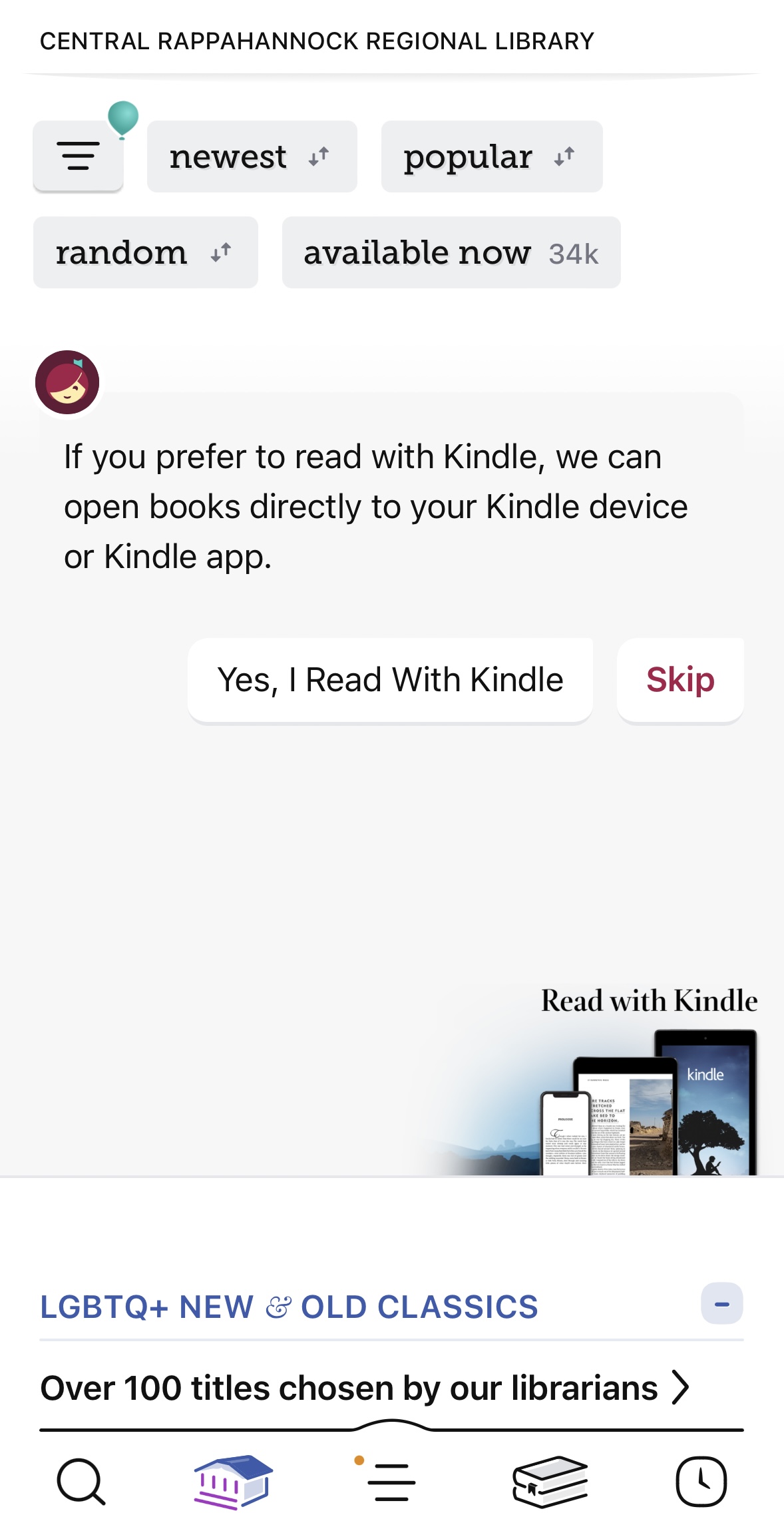 If you read with Kindle, choose "Yes, I Read With Kindle" and follow the steps. If not, choose "Skip".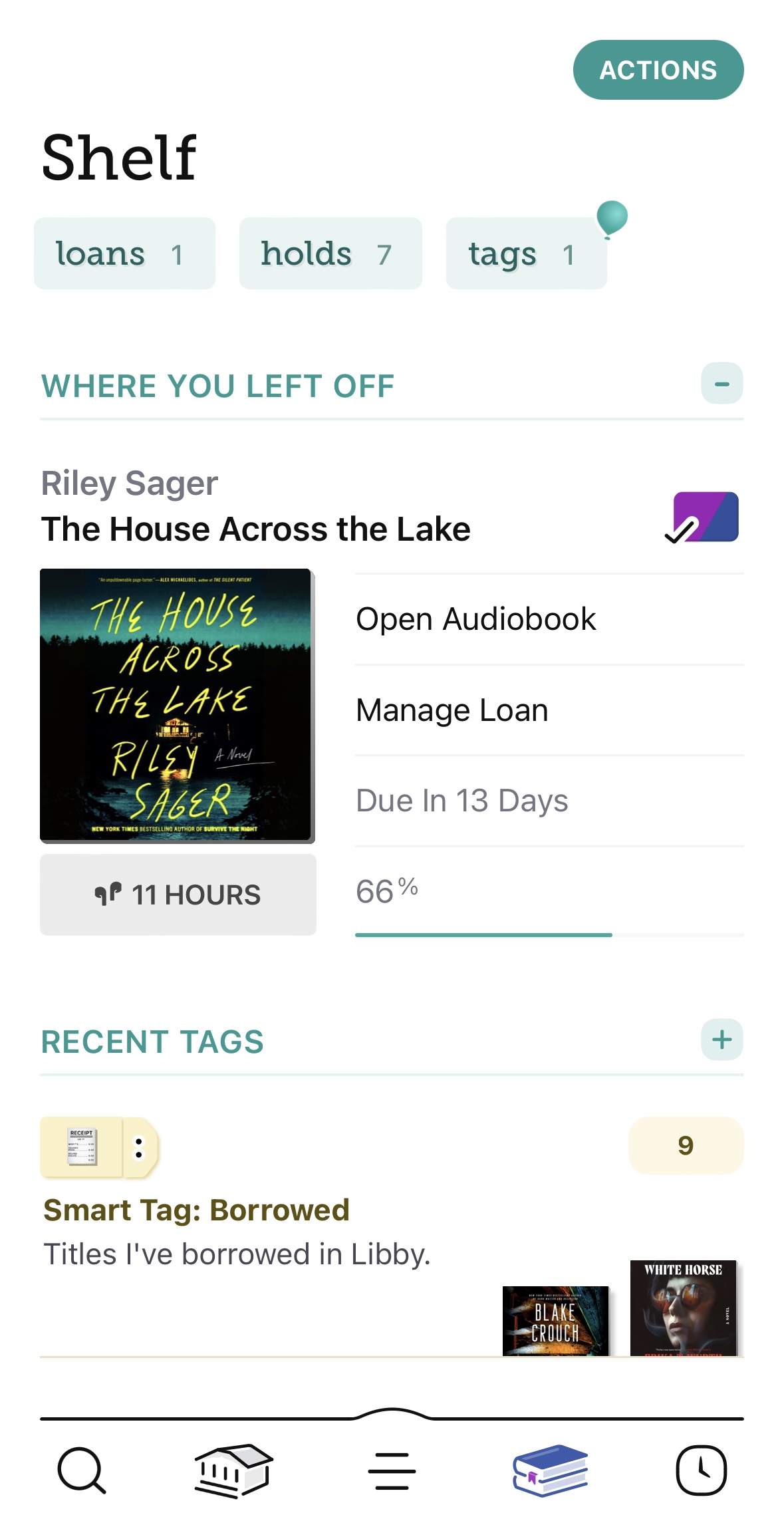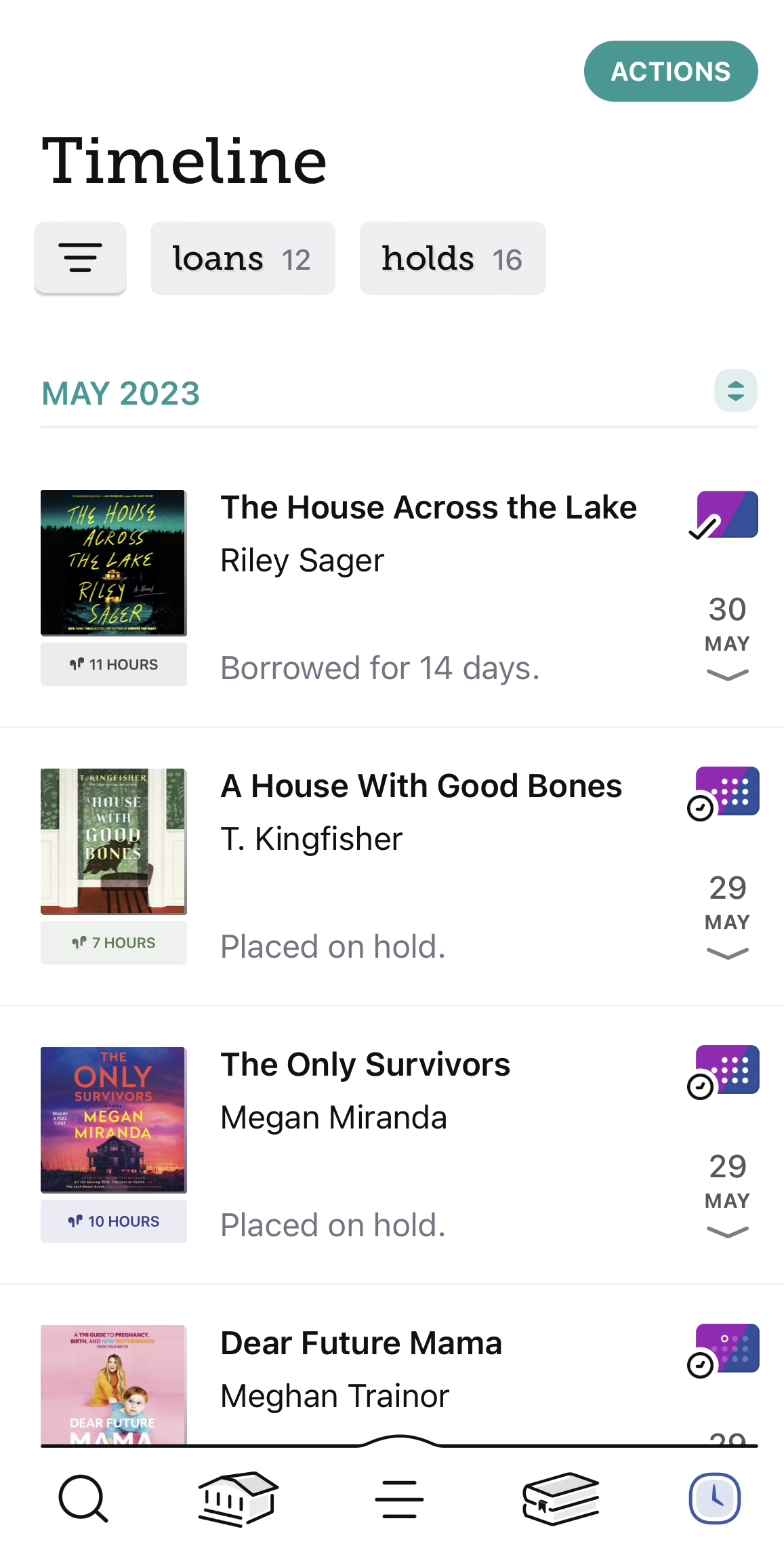 Start Reading or Listening!
Eager to jump in? Browse the avaliable now collections below.
Pick up from where you left off and keep track of where you're place is in a hold line.