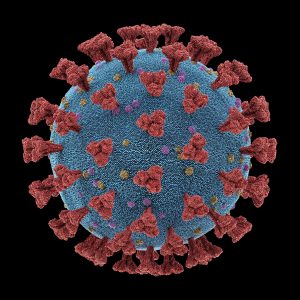 Library Express Branch Access Begins Monday, October 12.
Central Rappahannock Regional Library is monitoring the latest information about the COVID-19 coronavirus and following directions from national, state, and local health officials. Although we have practiced all recommendations from the CDC and the Virginia Department of Health, we feel it is best to minimize everyone's risk during this crisis and to do our part to keep our community safe.
Your items should not accrue any overdue fines during this time; if they do, we will gladly waive them. Thank you for your patience.
Customer Service Hours:
Monday-Friday, 9:00-5:00
Customer Service staff are available to help you with a new library card request, or with library account questions.
Curbside Holds Pickup:
Curbside pickup of holds is available at most branches on a limited basis.
Research Assistance & Digital Collection Access Help:
Monday-Saturday, 9:00-5:00
Visit our Ask Us page to reach us by email or chat for help with research questions and accessing our digital collection.
You can call the library during curbside pickup hours for research, reading recommendations, and customer service.
While library branches are closed, the following online functions have been temporarily suspended: Interlibrary Loans, Meeting room reservations, and Suggest a Purchase. Lobby Stops,  Grow a Reader classes, and service to our satellite locations at Partlow and Belmont is also suspended.
These will resume when library branches reopen.
If you would like to suggest an eBook or eAudio title for the collection at this time, please use the Recommendations feature in OverDrive.
New Library Cards & Existing Account Information
You can still get a library card, even while our branches are closed!
Staff are available to help 9:00-5:00, Monday-Friday.
Just complete this form, and we'll send your new barcode number via email.
Have a card but can't find it?
Ask us and we can email your barcode to you between the hours of 9:00-5:00, Monday-Friday.
Library Access from Home 
Our digital collection is available 24/7. You can access eBooks, eAudios, and eMagazines, plus digital movies, online classes, and more with your library card. 
We will be frequently adding eBooks and eAudio for adults, teens, and children to OverDrive during the period that branches are closed. Check back often for new titles!
CRRL offers many online resources that are accessible from your home. While we're closed, our staff are available remotely to provide research assistance by chat or email during the day.
We can search our databases and the internet to find information you need, and can send you results by email while the library is closed. Some resources are only accessible if you are physically at a library branch, so we won't be able to access those until the library reopens.
Visit our Ask Us page to reach us by email or chat. During the closure, our chat and email hours are Monday through Saturday, 9:00-5:00.
Books-by-Mail and Talking Books
Due to limited staff availability, Books-by-Mail has been suspended while the library is closed.
You may enroll in and order Talking Books, opens a new window for the blind and print disabled from the library at this time, either by requesting cartridges or by using the BARD mobile app. To enroll and receive a Talking Books player, print and fill out this application, opens a new window found here, and either mail the application to Access Services or scan/take digital photos and email them to Access Services Librarian Babak Zarin. 
For enrollments, materials requests, and other assistance, Access Services staff may be contacted by email at talking-books@crrl.org, opens a new window; by phone message at (540) 372-1144, extension 7054; or by mail/letters, sent to Access Services, 125 Olde Greenwich Drive, Suite 155, Fredericksburg, VA 22408.
Wifi
Though our buildings are closed, you may access the wireless internet with your own laptop or device while in your vehicle in the library parking lot.