Saturday, November 4, 8:45-5:00pm
---
Join us for a day celebrating writers with informational workshops and panel discussions. Keynote addresses presented by best-selling authors Kim B. Miller and S.A Cosby.
Topics include freelance writing, building tension, writing for teens and kids, magical realism, receiving feedback, creating characters, settings, and poetry.
You do not need to register for sessions individually; your workshop/conference registration grants you access to all sessions.
Registration is open.
Important
Registered participants will receive weekly emails with resources and writing events up until the conference. 
In-person registration does NOT have to have an email address (although they will receive no information prior to the conference or receive links to the recordings afterwards). 
Virtual registration MUST provide an email address in order to receive the URL for  the conference page with live links to join the Google Meetings and the link to the recordings and handouts.
For the Virtual Conference, a URL will be sent out the day before and day of the conference to all registrants. Recordings of in-person events will be available for a month after the conference.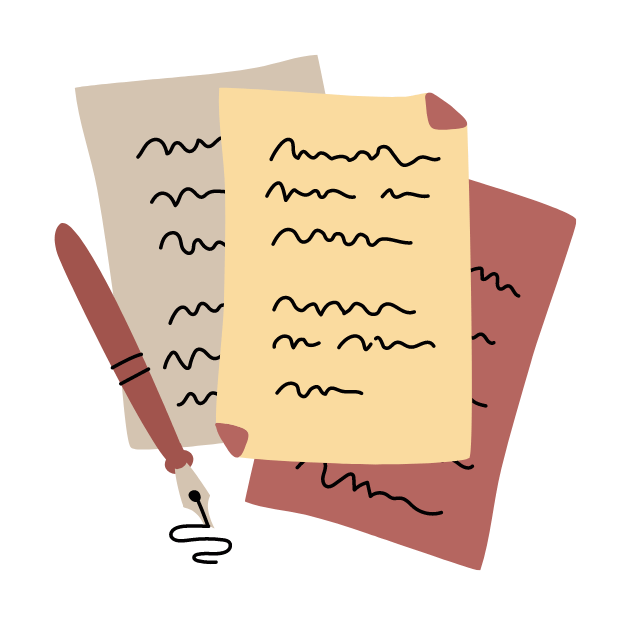 Friday Night Workshops
Friday, November 3
6:00-8:00pm, Howell Branch
---
An evening of pre-conference hands-on workshops.
Workshop presenters Chandra Gore, James Noll, Rick Pullen, and Elizabeth Spencer Spragins cover technique, marketing, and pacing.
Details on Friday Workshops
Drop arrow down for details
Saturday, November 4: Day of Conference
Morning Keynote: 9:00-9:45am
There's Power in Releasing Your Pen!
Presented by Kim B. Miller, Poet Laureate of Prince William County
---
About Kim B. Miller
Kim B. Miller uses her words to connect people to their strength. She makes empowerment touchable so you can obtain it. She's a speaker that cultivates growth and a poet who speaks bold truths. She gets people to explore hope and knowledge.
Midday Address: 1:00-1:45pm
WE ARE THE MYTH MAKERS
Presented by New York Times bestselling author S.A. Cosby
---
About S. A. Cosby
S. A. Cosby is an Anthony, Barry, and Macavity Award-winning writer from Southeastern Virginia.
He is the author of the New York Times bestseller Razorblade Tears, which was recommended on Barack Obama's Summer Reading List and named a Best Book of 2021 by NPR, the Washington Post, TIME, Roxane Gay, and more.
His novel Blacktop Wasteland won the Los Angeles Times Book Prize, was a New York Times Notable Book, and was named a best book of the year by NPR, The Guardian, and Library Journal, among others. When not writing, he is an avid hiker and chess player.
Filtering Out Filter Words
Presented by Ellie Whitney
In Sealy Auditorium 
What are filter words? They're "telling" verbs that inadvertently keep your readers at a distance from the story.
Learn to strike "filter verbs" from your writing vocabulary and draw readers inside your character's head to experience the story simultaneously with the main character instead of being "told" about the experience.
Type: General Craft
Level: All Levels
Intelligent Writing for Teens and Kids
Panel: Different Paths to Publishing
Build-A-Character: How Psychology Can Help
Microsoft Word for Fiction Writers
It's Alive! Bringing Your Characters to Life
Presented by Bill Blume
In Sealy Auditorium
Discover how to create characters readers want to journey with. Learn why some characters are just clichés and how to keep them active throughout your story.
Author Bill Blume shows how he built the cast for his Gidion Keep series and what he's gotten right (and wrong) to improve your stories.
Type: General Craft
Level: All Levels
Panel: Care and Feeding of Sources
Three-Dimensional Silhouettes: Creating Characters in a Flash
What Prose Can Learn From Poetry
Building Tension: Writing a Page-Turner in Any Genre
Presented by Sarah Warburton
In Sealy Auditorium
What hooks a reader (or an agent or a publisher)? Whether you're writing a mystery, a romance, science fiction, or memoir, tension is the key to story.
We'll discuss what tension is, how it works in story, how to introduce it in your work, and how to maintain it on every page.
Type: General Craft, Advanced Craft
Level: All Levels
Panel: All About Marketing
Weaving Setting and Atmosphere in Your Writing
The Pit of Despair: Where Characters Grow in Depth
Receiving Feedback Without Breaking
Presented by Lisa Swinton
In Sealy Auditorium
You're a good writer - except when you get feedback from your critique group. Or read your reviews. Or get unsolicited advice from Aunt Jane about how to improve your story. Then you want to drown your sorrows in a big plate of nachos or a tub of ice cream.
So, how do you grow a strong spine, thick skin, and fearlessly face down the mighty red pen? Come to this class and learn.
Type: General Craft
Level: All Levels
Freelance Writing and Speaking Engagements
Speakers & Panelists, A-C
Drop down arrows for a brief biography and contact information about each author.
Speakers & Panelists, E-M
Drop down arrows for a brief biography and contact information about each author.
Speakers & Panelists, M-S
Drop down arrows for a brief biography and contact information about each author.
Speakers & Panelists, S-W
Drop down arrows for a brief biography and contact information about each author.