Fredericksburg Talking Books Library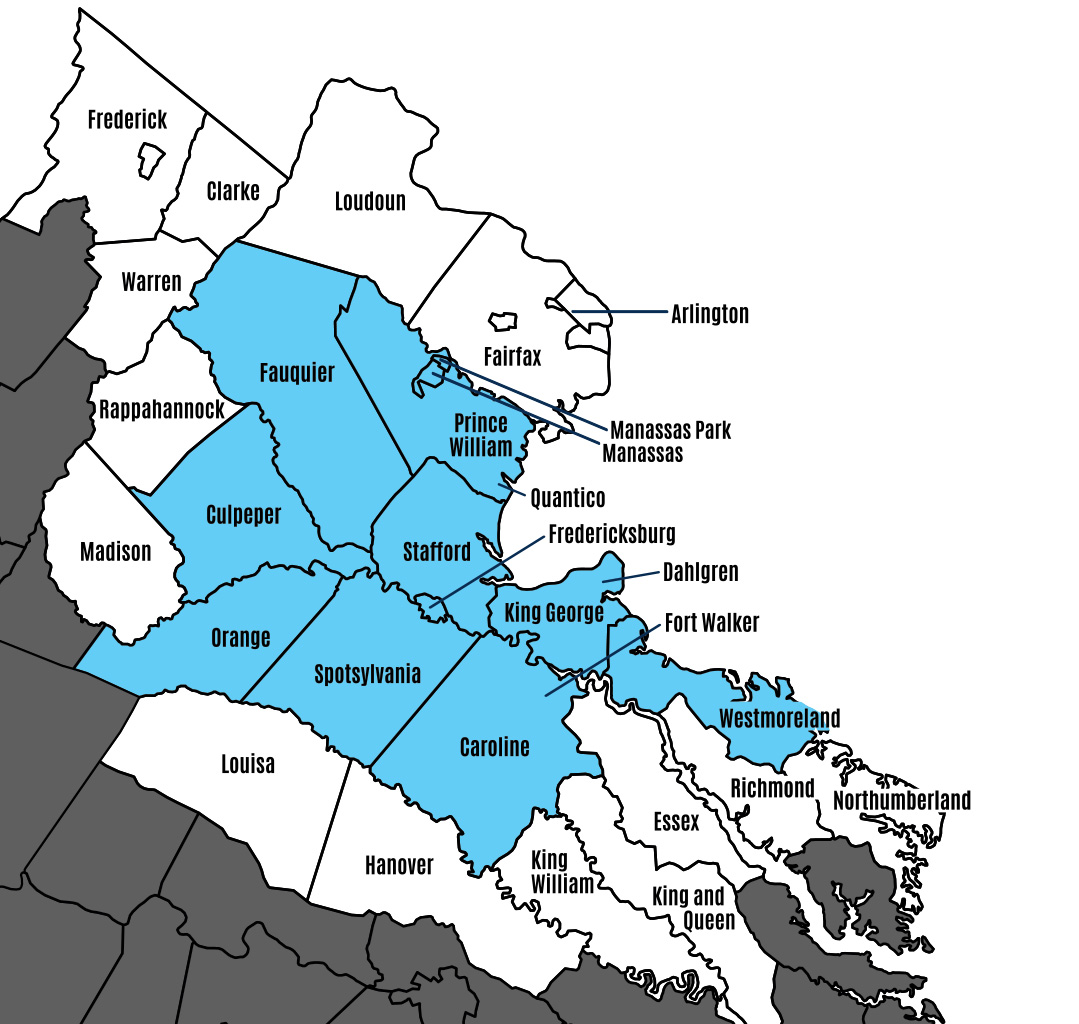 The National Library Service of the Library of Congress (NLS) is a free braille and talking book library service for people with temporary or permanent low vision, blindness, or a physical, perceptual, reading, or print disability that prevents them from using regular print materials so "That All May Read." There are over 100,000 titles by thousands of authors available through this service, which can be browsed or seen in the online catalog.
CRRL is one of only 97 libraries nationwide that serve as a National Library Service Subregional Library for the Blind and Print Disabled. It is also one of nine Talking Book libraries nationwide that volunteers to test the WebReads ILS system used by Talking Book libraries. CRRL was also among the first adopters of Gutenberg machinery.
Through the Subregional Library, people with the above qualifying disabilities* who live the Cities of Fredericksburg, Manassas, and Manassas Park; Counties of Stafford, Spotsylvania, Westmoreland, Caroline, Culpeper, Orange, Fauquier, King George, and Prince William; and Military Bases of Quantico, Dahlgren, and Fort Walker are able to receive free braille and talking book materials and equipment.
*Qualifying veterans get priority service; special ed students with print/reading disabilities may utilize this as part of their IEP; and qualified international language speakers may use this service.
The Talking Books Program
Those who meet the above qualifications are able to apply for Talking Books, through which books on cartridge and machine players that will read them aloud are sent to users free through the mail.
Upon completion of the application, it can be returned to the Subregional Library by e-mail, fax, or by mail.
E-mail: PDF/set of pictures to talking-books@crrl.org
Fax: 540-834-0767
Address: Access Services Department
Library Administration Center
125 Olde Greenwich Drive, Suite 155
Fredericksburg, VA 22408
To apply for this service, fill out the appropriate application below.
*Applications for those Individuals or Institutions serving qualifying individuals
Note there is a certification portion: while librarians can certify individuals, it is preferred that a professional certify when possible.
Braille and Audio Reading Download (BARD)
Those who meet the above qualifications, have a working email, and have enrolled in Talking Books may also apply for the Braille And Audio Recording Download (BARD) program.
BARD is a free mobile app which allows users to directly download and listen to books for free on an Android or Apple/iOS smartphone or tablet.
[Note: There is also a Windows version of BARD, but this can be harder to use.]
Applying for BARD services
Enroll in Talking Books using the applications above.
Mark your email on the application. If you have already enrolled in Talking Books and wish to have BARD added, you may either enroll directly online or contact the Access Services Department and tell them your email.
Once Access Services has your email, they will enroll you in BARD.

Upon enrollment you will receive an email stating you are enrolled, as well as a temporary password

that lasts 10 minutes

to use to login and establish a permanent password. For privacy purposes, librarians are not allowed to create or store permanent passwords, though they can reissue you a temporary one.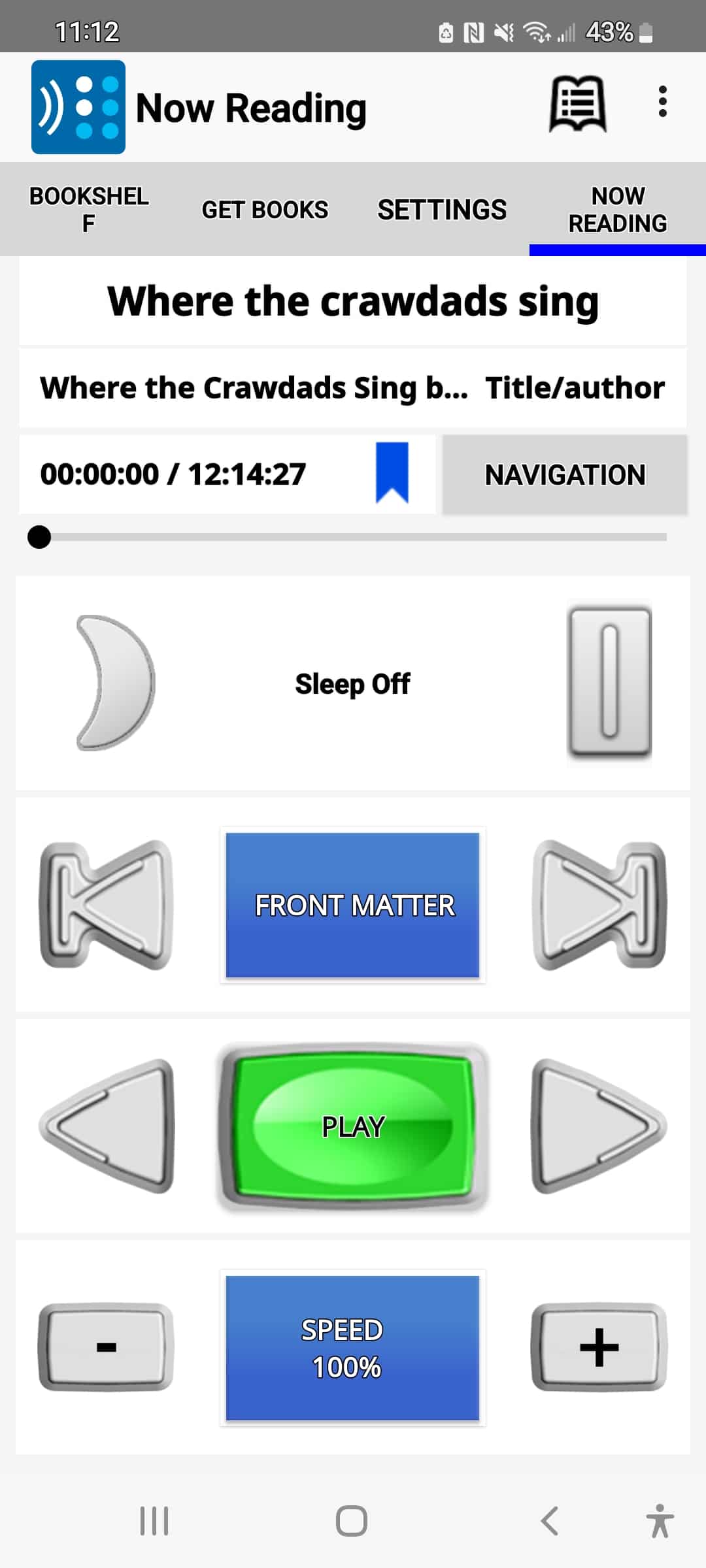 Instructional videos on how to use the BARD mobile app or BARD for Windows can be seen on YouTube.
These videos are led by former NLS Consumer Relations Officer Judy Dixon, who is herself blind. 
Electronic Braille Readers (e-Readers)
We are proud to provide NLS Humanware braille eReaders. Braille eReaders are devices with small pins that electronically move up and down through holes representing a braille cell. Users move their fingers across the cells to read the electronic braille (ebraille), and the pins change as the user reads.
The NLS braille eReader by Humanware has a 20-cell braille display, eight-key Perkins-style keyboard, and can download electronic braille through BARD or transfer from cartridges sent through the mail.
If you are interested in receiving a NLS braille eReader, please fill out the "Talking Books" application above, including an email address. Once you are enrolled, please reach out to the Access Services Department to sign up for the ereader specifically. Ereaders are available on a first come, first serve basis.
Instructional videos on how to use the Humanware Ereader can be seen on YouTube. You may also Read the eReader HumanWare User Guide online. These videos are led by former NLS Consumer Relations Officer Judy Dixon, who is herself blind.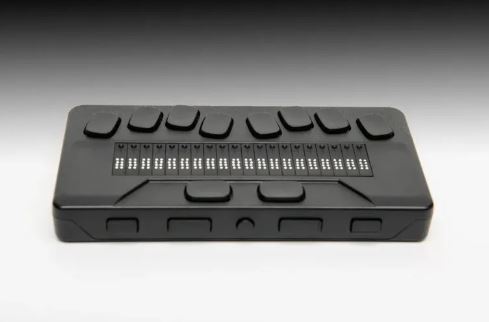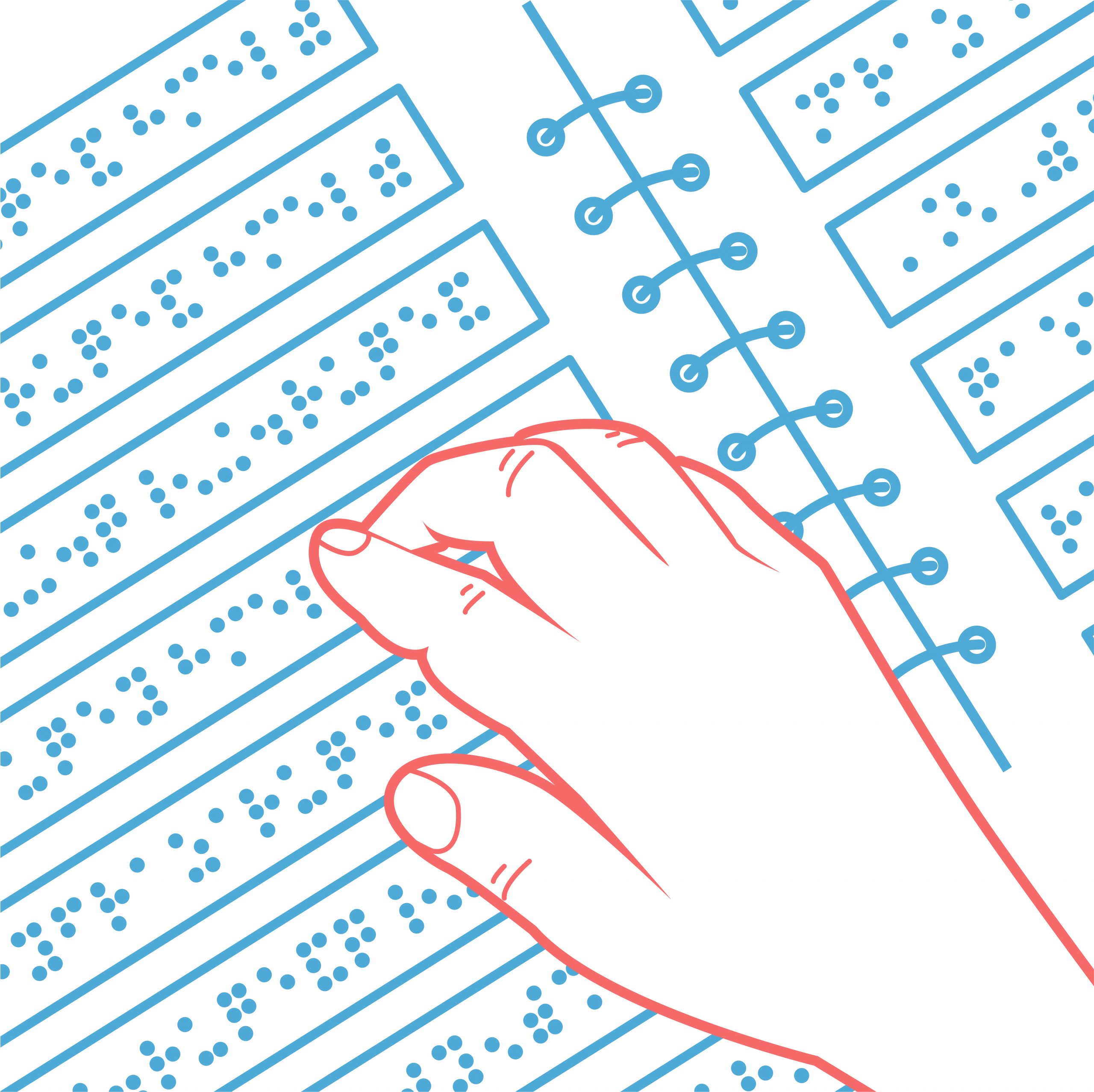 For more information about the Subregional Library, Talking Books, BARD, or, other materials and services for those with disabilities that are available, please contact: