World War I: The Great War
Attend an exhibit or lecture series about the impact the Great War had on America and the world.
World War I: Lessons and Legacies
This free resource includes eight posters and an educators' guide that can be used to spark an inquiry-based activity in your classroom.
Images are from this free pdf.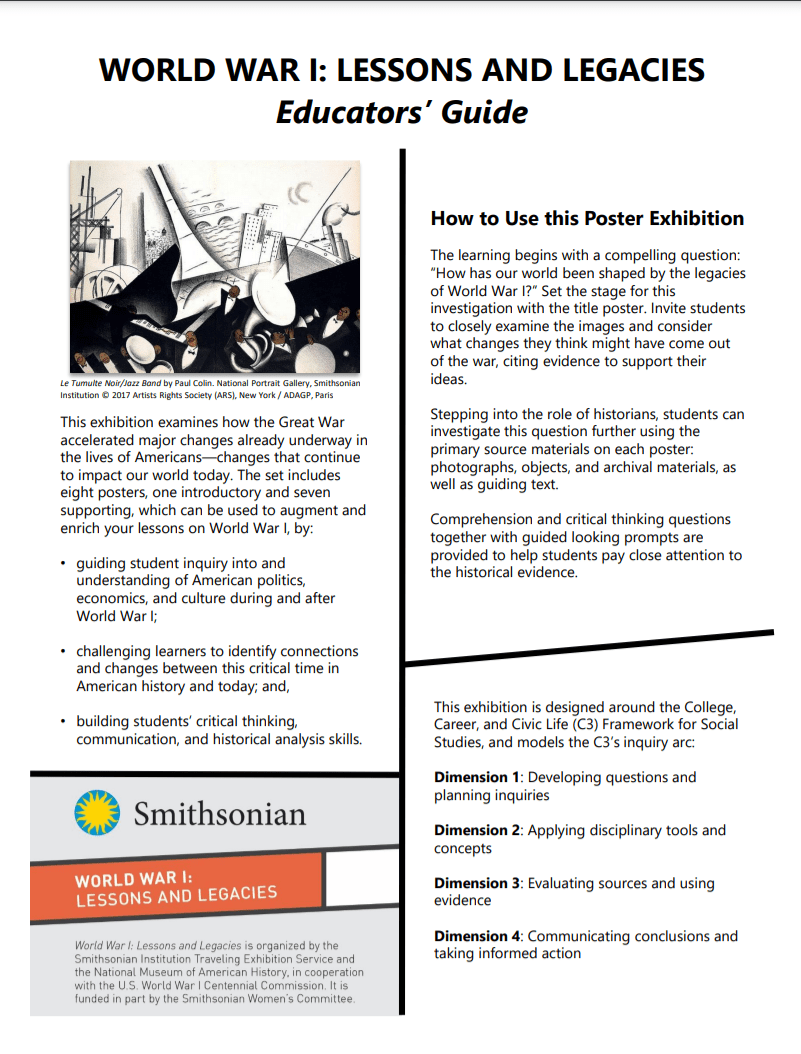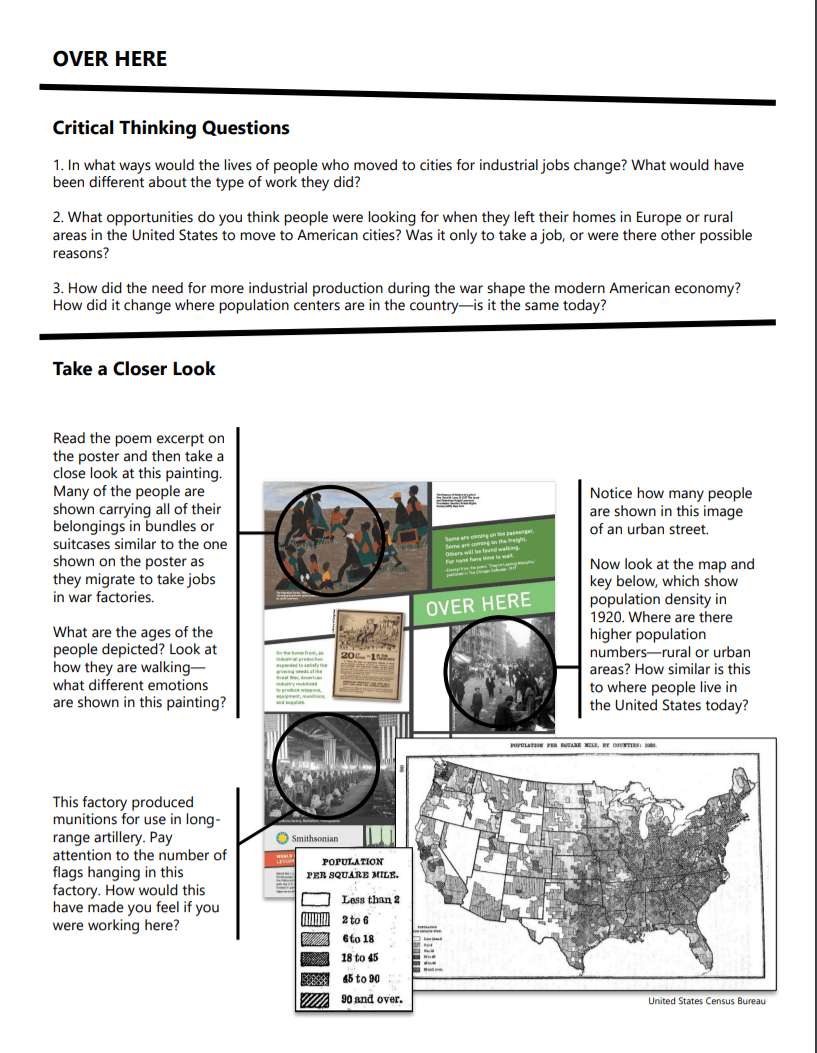 Booklists from the Library
Learn more about WWI and its history with these booklists curated by CRRL staff.
More history across the web relating to The Great War.