Congratulations to the winners of the 21st Annual Teen Art Show! The 11th and 12th graders were judged by Johnny Johnson, a local artist with an international reputation for excellence, and 11th and 12th graders judged the 9th and 10th graders.
Best in Show
Beauty vs. Society by Kayla Chumley
---
Grades 11 and 12
1st Place
The Roaring Twenties by Kristin Kim
2nd Place
Colors of Me by Gabrielle Campbell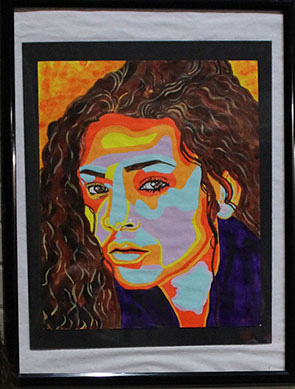 3rd Place
Love & Jealousy by Yuliya Rudenko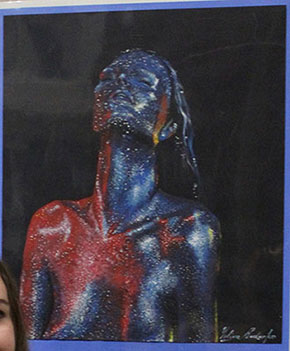 Honorable Mentions 
Big Beast by Dylan W.
The Butterfly by Katherine W.
Devil's Foothold by Rachel G.
Freedom by Sam W.
Hannibal 2 by Yuwei C.
Harvest by Jessica P.
A Peacock Wedding by Samantha N.
A Portrait of the Soul by Sarah W.
Running Through Rainbows by Katelyn M.
---
Grades 9 and 10
1st Place
Life by Calista Rieken
2nd Place 
Colors of Dance by Jasmine Alicia Michelle Whitehead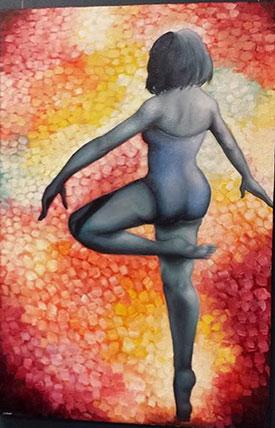 3rd Place
Pigments of the Imagination by Calista Rieken