In-Person Exhibit: March 3- April 28
At the Fredericksburg Branch
---
For Grades 9-12
Divisions: Grades 9-10 and 11-12
Opening Reception: Friday, March 3, 7:00-8:30
All work must be original interpretations by the artist. No copies please. We cannot use pieces hung at the library in previous years.
All work must be framed OR painted canvas on stretcher strips OR mounted on foam core and shrink-wrapped (no plastic wrap please). We cannot accept three- dimensional, freestanding work. Foam core with acetate or shrink-wrap is the least expensive option.
Minimum matted or framed size is 11" x 14". No gallery clips, plastic frames, or picture frames with easel supports/stands.
An entrant may submit no more than two pieces.
All work will be accepted contingent on being reviewed by the installation committee. The library reserves the right to refuse any entry.
While we make every effort to care for your art, the library is not responsible for the damage or loss of any work.
Entries may be submitted by students living in the City of Fredericksburg, the counties of Stafford, Spotsylvania, or Westmoreland, or by any other teen who holds a library card from Central Rappahannock Regional Library.
Questions? Please call the Fredericksburg Branch Youth Services Department at 540-372-1144, extension 7243.
Drop Off/Pick Up Artwork Details
Entries Accepted: February 13-23
Pick Up: May 1-6, May 8-13
Entries may not be picked up before May 1.
Work must be picked up May 1-6, or May 8-13 unless you wish to donate your work to Loisann's Hope House (see details below).
We would like to give participants the option of sharing their talent to improve lives of needy families in our area by beautifying their homes with artwork. Loisann's Hope House provides a safe haven for homeless mothers and their children from Central Rappahannock region who want to learn the life skills needed to become self-sufficient.
While art show participants are certainly not required to donate their artwork to Loisann's Hope House, we will make donating as simple as possible for those who would like to do so.
To donate your artwork, simply leave it at the library after May 13, and we will deliver the artwork to Loisann's Hope House for you.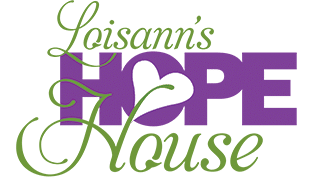 For over 25 years, CRRL has provided a forum for area teen artists in grades 9-12 to be recognized for their talent. The library is proud to have established this unique opportunity for local students. It's not uncommon for library customers to be interested in purchasing the art or to commission new work.