Congratulations to the winners of the show!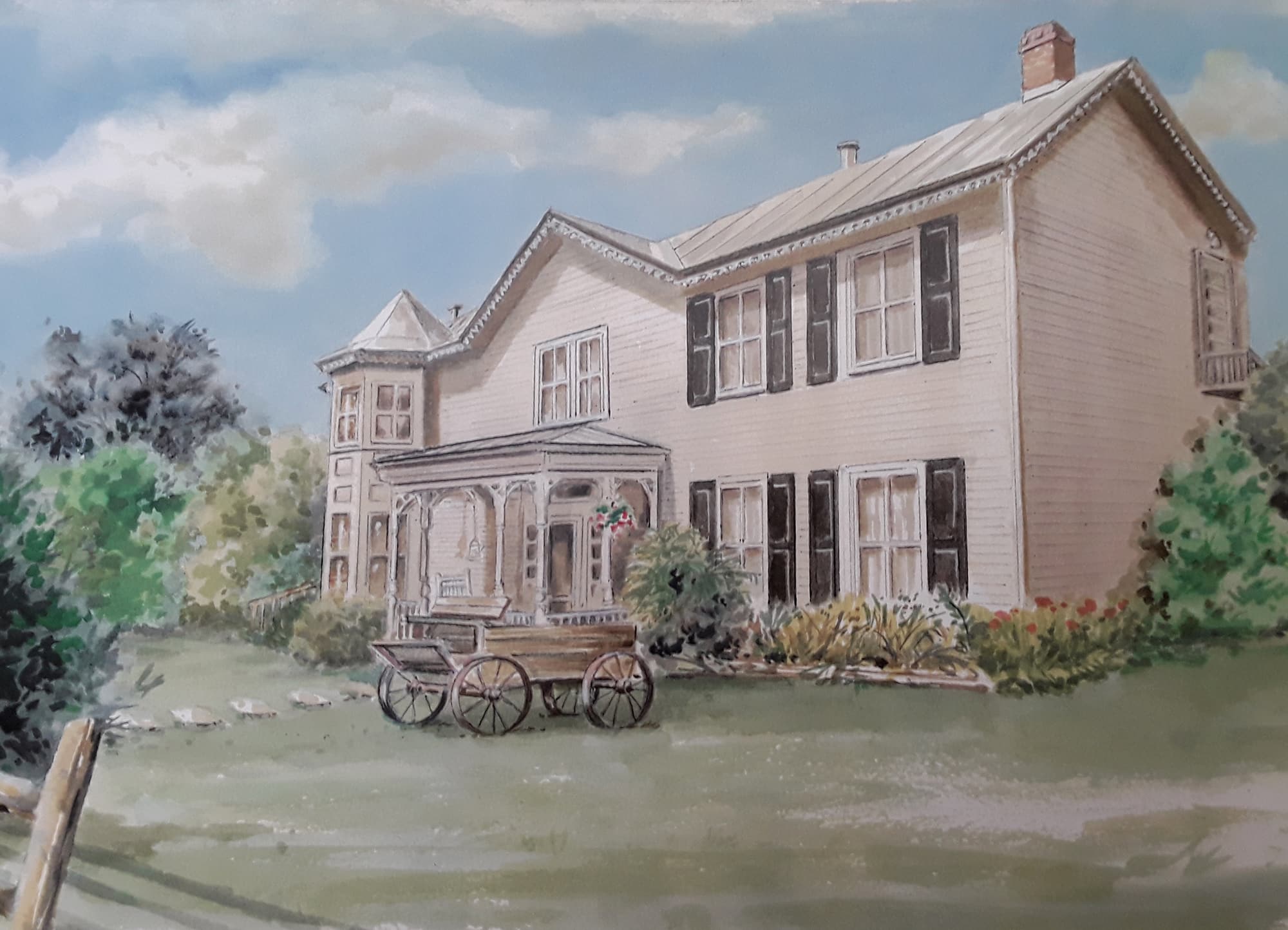 Best in Show
House on Brock Road by Judi Wigglesworth
Natural Media
1st Place: No Spots on Spotsy Cow by Susan Garnett
2nd Place: The Greens of Spring at Spotsylvania Courthouse Battlefield by Eileen Carson
3rd Place: Plank Road Clog by Susan Garnett
Honorable Mention: Quick Rise Confluence by Maura Harrison
Photography
1st Place: Fading Barn by Dawn Whitmore
2nd Place: Plein Air; Slaughter Pen Farm by Fritzi Newton
3rd Place: Praise: Sylvannah Baptist Church by Penny A Parrish
Honorable Mention: Memories by Elizabeth Shumate
Judge: Dr. Katrina Negley, the Fine Arts Supervisor for Spotsylvania County Schools
Accepted Artwork
Go here to see the accepted artwork for Uniquely Spotsylvania 2019. Accepted artwork juried by CRRL's Graphics Department.
Cash Awards
Generously donated by the Friends of the Library. Prizes awarded in each category.
Best in Show: $500
First Place: $250
Second Place: $125
Third Place: $75
Honorable Mention: $50
Questions & Information
Anna Lowry, Graphics Department Head
anna.lowry@crrl.org
540-372-1144 ext. 7018