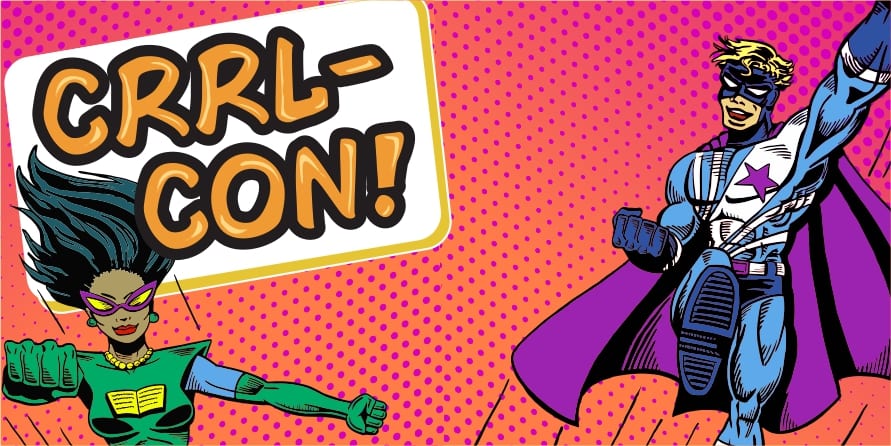 VIRTUAL CRRL-CON: MAY 7, 2022
Don't miss our 8th annual CRRL-Con, online edition! Join us on May 7 for live, virtual programs. Be sure to check out our Vendor Hall, highlighting some of our local vendors. May the force be with you!
---
Throughout May, visit this page for a variety of Marvel-ous activities, games, tutorials, and more to entertain fans of all ages.
---
May the Force Be With You
Comic Book Plus
Read and download Golden and Silver Age comic books and a growing selection of comic strips and pulp fiction.
Dark Horse Comics
Read selected issues online: Alter Nation, Battlestar Galactica, Elf Quest, and more.
Europe Comics
European graphic novels and comics.
Library of Congress Webcomics Archive
Webcomics selected  include award-winning comics as well as webcomics that have significance in the field, including work by artists and subjects not traditionally represented in mainstream comics. The content of these websites is captured as it was originally produced and may include content that is not suitable for all ages.
Let's Go to the Renaissance Faire!
Learn Shakespearean English with Mango Languages (Log in with your library card, then search for "Shakespearean English" under languages.)