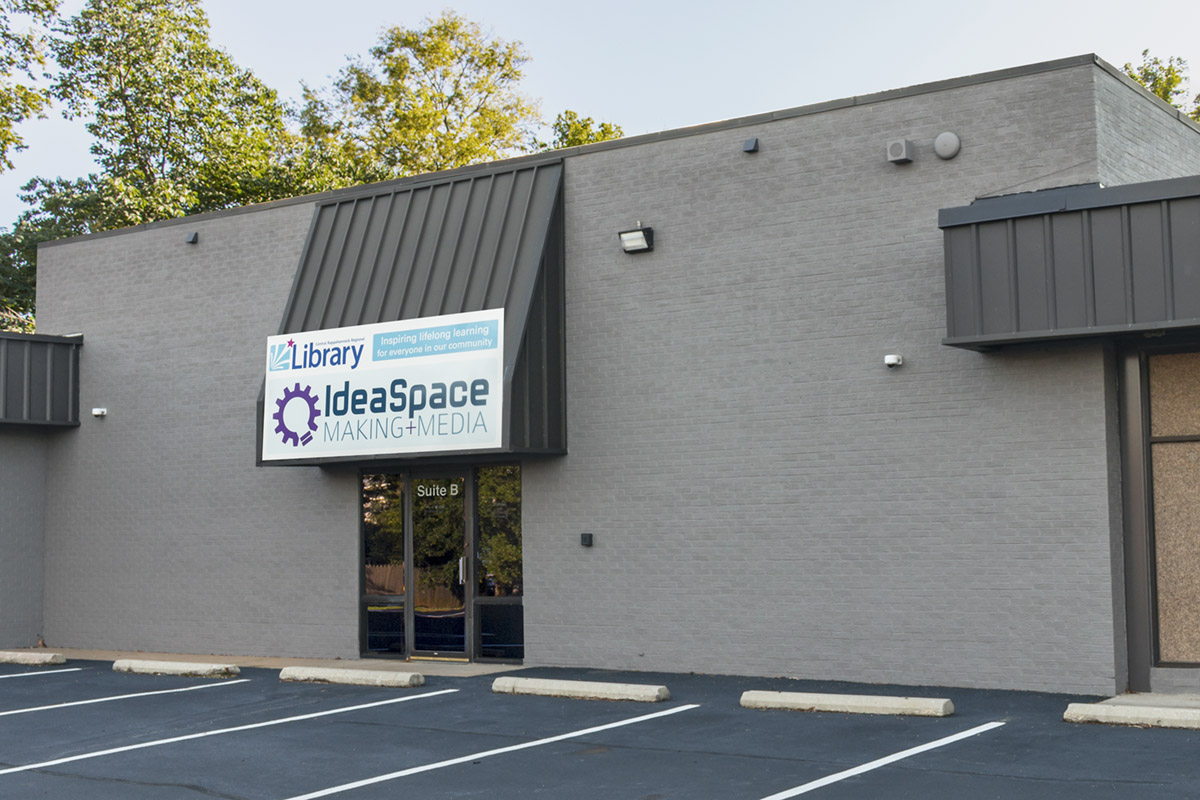 Due to limited capacity, appointments are required.
Customers can make appointments for brief visits/tours, badging on equipment, and in-house equipment reservations.
Location
1616 Princess Anne Street, Suite B
Fredericksburg, VA 22401
Hours
Tuesdays-Thursdays:  4:00-8:00
Saturdays:  12:00-5:00
Explore and develop your creativity!
CRRL has been a longtime pioneer of offering Maker technology to customers in branches, including 3D printers and scanners, drawing tablets, coding equipment, and sewing machines. Hundreds of library customers have undergone training to earn certification badges allowing them to independently use the technology. Library staff bring expertise in empowering technology exploration and learning to this new venture.
IdeaSpace is open 17 evening and weekend hours a week. The facility includes a sound booth for audio/video recording, drawing tablets, and 3D printers. Library staff provide access and training at no charge to the community. IdeaSpace is a part of the Canal Quarter Creative Maker District in downtown Fredericksburg.
IdeaSpace offers a wide variety of creative technology to take your projects to the next level.
Get trained on MakerLab
equipment available at IdeaSpace.
Reserve high-tech equipment
to check out for 7 days.
Come to IdeaSpace and meet
Pepper, the humanoid robot.
Limit of 1 appointment per day.
Due to occupancy restrictions, max capacity is limited to 4 customers at a time.
Please make a separate appointment for each person in your party attending IdeaSpace.
Online appointments can be made 24 hours in advance.
If you would like to make an appointment sooner, email ideaspace.appointments@crrl.org or call 540-372-1144.
You can make an appointment for one of the following:
Visit/tour IdeaSpace (15-30 minutes)
Badging appointment (2 hours)
Equipment Reservation (up to 2 hours)
This project was made possible due to the generous support of: