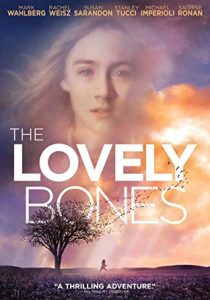 This is the tale of family, memory, love, and living told by 14-year-old Susie Salmon, who is already in heaven. Through the voice of a precocious teenage girl, Susie relates the awful events of her death and builds out of her family's grief a hopeful and joyful story.
The Lovely Bones is a 2009 supernatural drama film directed by Peter Jackson and starring Mark Wahlberg, Rachel Weisz, Susan Sarandon, Stanley Tucci, Michael Imperioli, and Saoirse Ronan. It was released to mainly mixed reviews from critics; the story and its message were generally criticized, with praise mainly aimed at the visual effects, Peter Jackson's direction, and the performances of Ronan and Tucci. The film also received numerous accolades, including Golden Globe, Screen Actors Guild, BAFTA and Academy Award nominations.
If you liked The Lovely Bones, then you may like these titles and authors.